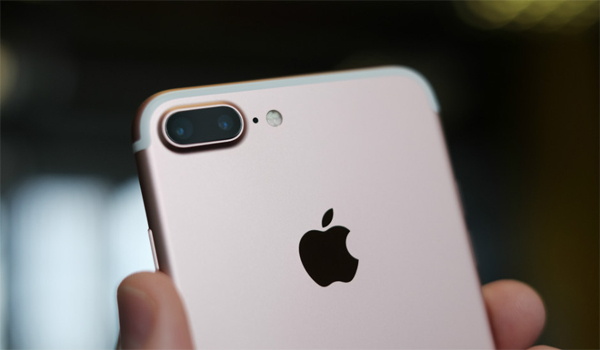 iPhone production in India: Govt trying to meet Apple's concession demands
March 28, 2017
Last week, Apple's plans of kicking off iPhone production in India, starting with iPhone 6 & iPhone 6s, hit a snag as The Ministry of
Read more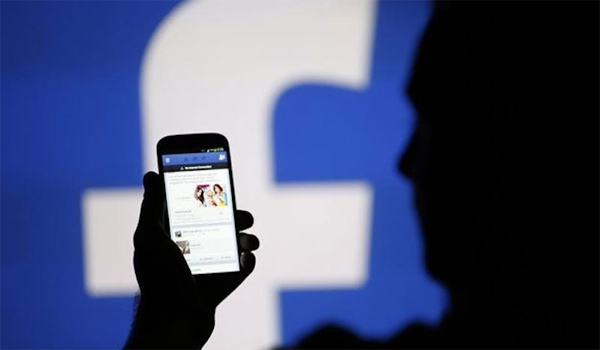 Facebook Testing the Ability to Add GIFs to Comments
March 27, 2017
Social media giant Facebook will begin testing a GIF button that will allow users post GIFs from services like Giphy and Tenor as
Read more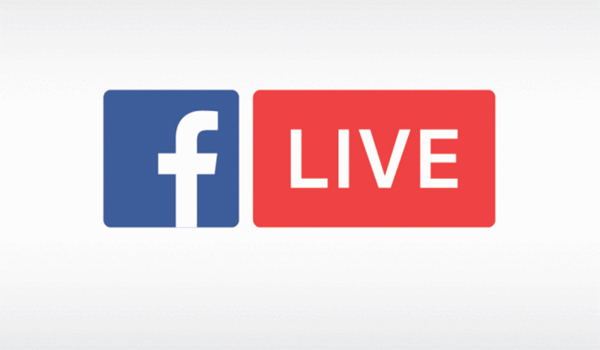 Facebook Live Videos can now be broadcasted from laptops, desktops
March 25, 2017
Facebook Live, the social network's popular Live Streaming format, has now been enabled for laptops and desktop computers as well. Last
Read more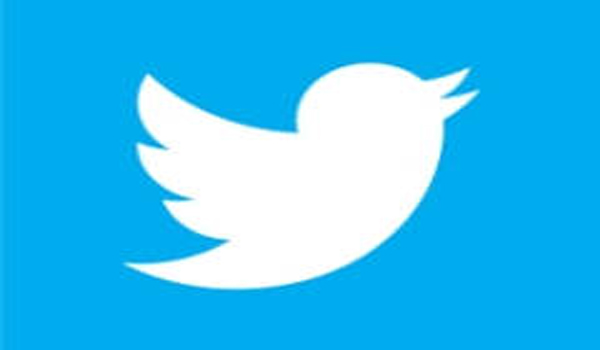 Twitter considers paid membership option
March 24, 2017
The micro-blogging service, which has struggled to grow its user base in recent years, is carrying out surveys to "assess interest" in
Read more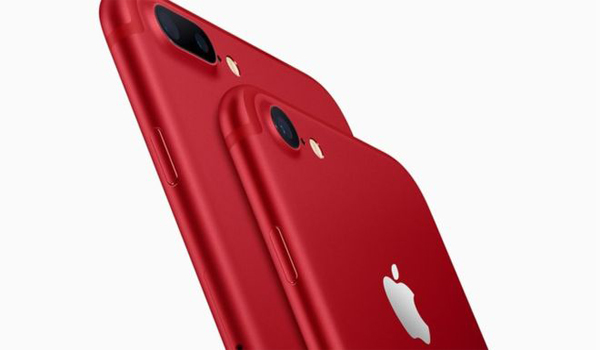 iPhone 7 and iPhone 7 Plus Now in a Brand New Red Colour; iPhone SE Storage Doubled
March 22, 2017
Apple has announced the launch of iPhone 7 and iPhone 7 Plus (PRODUCT)RED Special Edition featuring a vibrant red aluminium finish. The
Read more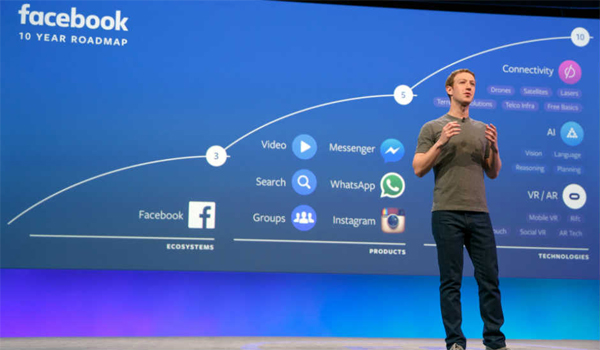 Facebook may showcase new hardware products at F8 next month
March 21, 2017
Facebook is expected to showcase its new hardware efforts at the company's flagship developer conference next month. According to Business
Read more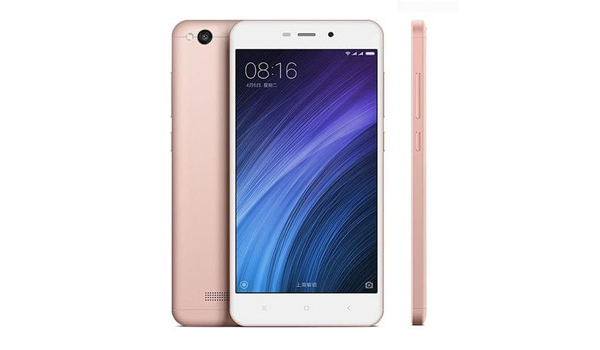 Xiaomi Redmi 4A India Launch Expected Today
March 20, 2017
Xiaomi is all set to launch the Redmi 4A smartphone in India on Monday, at an event in New Delhi that starts at 12:30pm IST. The Chinese
Read more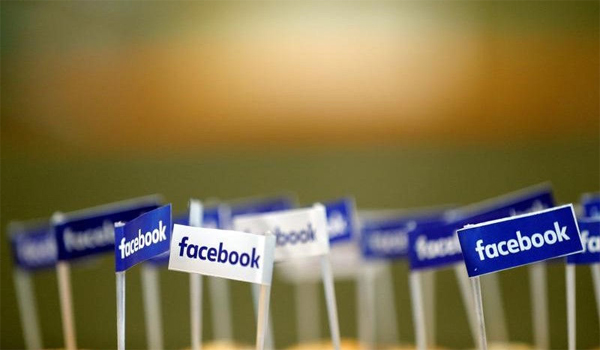 Facebook, Google, Twitter Said to Be Under EU Consumer Protection Scanner
March 18, 2017
European consumer protection authorities will ask social media companies Facebook, Alphabet Inc and Twitter to amend their terms of service
Read more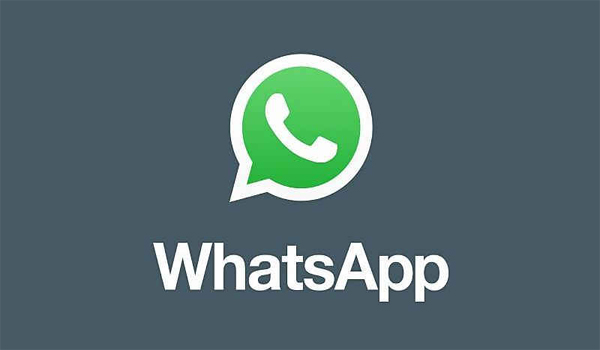 WhatsApp Confirms Text Status Returning to Android Next Week, iPhone Users to Get It Soon
March 17, 2017
After much negative feedback from users over the removal of the old Status feature, WhatsApp has decided to bring it back. The old WhatsApp
Read more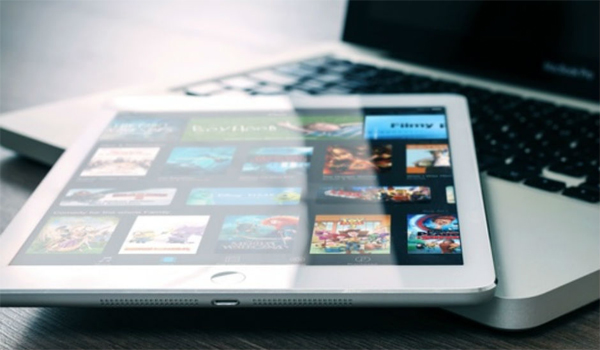 Apple's new 10.5-inch iPad Pro likely to launch this month
March 16, 2017
Apple is reportedly planning to launch a new 10.5-inch Ipad Pro at an event next month. The company is planning to combine the launch of
Read more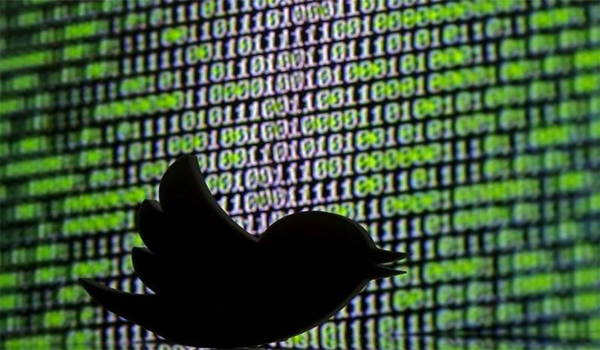 Twitter Testing Feature That Flags Accounts as Sensitive
March 15, 2017
In a bid to make Twitter safer, the micro-blogging website is testing a feature wherein some user profiles are flagged as containing
Read more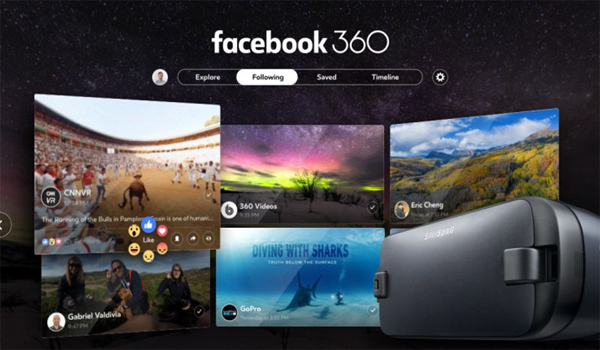 Facebook 360 for Gear VR Launched, the Social Network's First Dedicated VR App
March 14, 2017
Facebook on Wednesday launched Facebook 360 for Gear VR, its dedicated VR app, to help users find and enjoy 360-degree images and videos.
Read more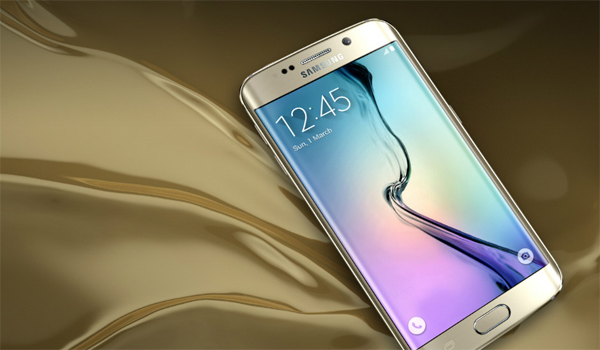 Samsung Galaxy S6 and S6 edge getting Android 7.0 Nougat update
March 13, 2017
Samsung has restarted the Nougat update for Galaxy S6 and S6 edge in Europe. The update is currently rolling out to Vodafone users in
Read more
WhatsApp Text Status Feature Makes a Return With 'About' Description
March 11, 2017
WhatsApp did a major overhaul by introducing Snapchat-like WhatsApp Status a while back. It was met with a lot of criticism from many users
Read more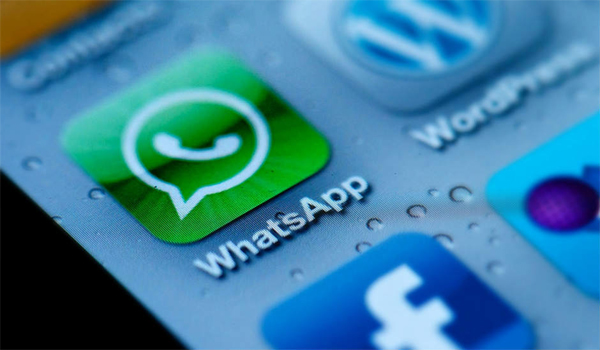 WhatsApp reportedly testing tools to let businesses contact users
March 10, 2017
WhatsApp may be testing a new system that allow businesses to directly contact users via chats. According to a report by Reuters, tests are
Read more
Facebook's Testing Reactions and a Dislike Button in Messenger
March 8, 2017
After offering a slew of "Reaction" buttons for posts last year, Facebook may soon add a new reaction "Dislike" for Facebook Messenger, a
Read more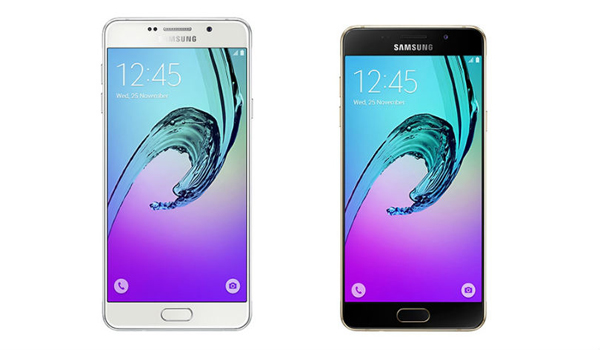 Samsung Galaxy A5, A7 (2017) launched in India, starting at Rs. 28,990
March 7, 2017
Samsung has launched the 2017 editions of its Galaxy A5 and Galaxy A7 smartphones in India. The devices are priced at Rs. 28,990 and Rs.
Read more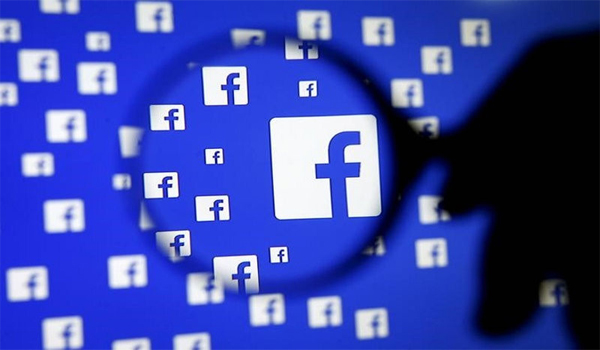 Facebook Launches 'Disputed' Tag to Crack Down on Fake News
March 6, 2017
Social media giant Facebook has launched its much hyped "fake news" crackdown initiative in the US, tagging as "disputed" the stories that
Read more
WhatsApp May Soon Show More Chat Details, Introduce 'Size' Tab
March 3, 2017
WhatsApp has introduced new features in its Windows app for beta testers. The beta version is bumped up to version 2.17.86, and it brings
Read more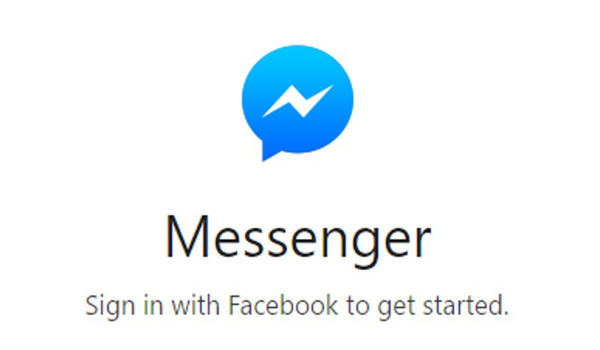 Facebook Messenger Testing New Chat UI, Virtual Assistant 'M' Integration
March 2, 2017
Facebook is testing new features in its Messenger app for Android including a revamped UI and the integration of its previously announced
Read more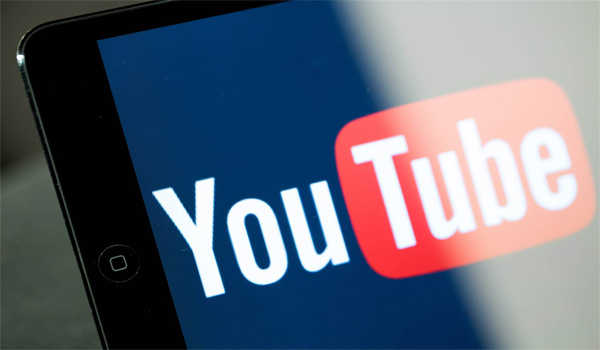 YouTube takes on cable with new TV service
March 1, 2017
The live TV service will carry more than 40 channels, including some of the country's biggest networks including ABC, CBS, Fox, NBC and
Read more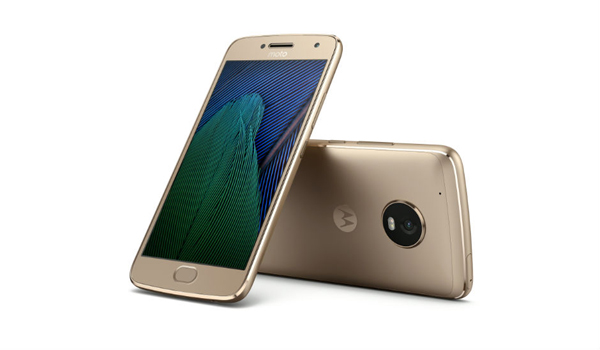 Moto G5 Plus launching in India on March 15
February 28, 2017
Moto G5 Plus, the latest smartphone from Lenovo Moto will launch in India on March 15. Motorola India has tweeted about the upcoming launch
Read more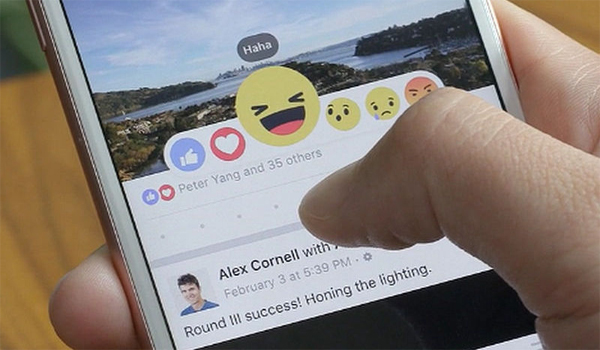 Facebook Records 300 Billion Reactions in a Single Year
February 27, 2017
Facebook has recorded 300 billion "Reactions" on posts and the "Love" reaction was used maximum times by its over 1.79 billion users, the
Read more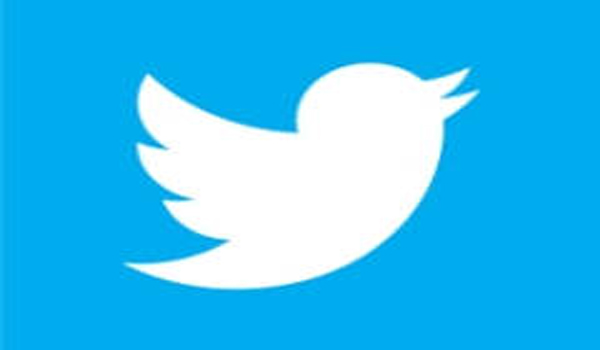 Twitter for Windows 10 Update Brings Tabs, Makes It More Like TweetDeck
February 25, 2017
Twitter's Windows 10 app has now received a useful feature with its latest update as the company has now added Tabs to make it more like
Read more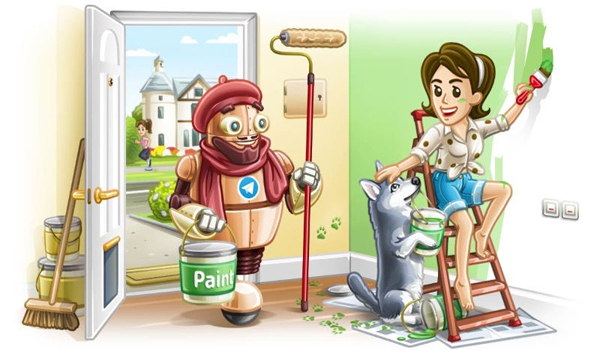 Telegram v3.17 Update Introduces Custom Themes on Android
February 23, 2017
Popular text messaging application Telegram has now added support for custom themes to its Android version with company's latest version
Read more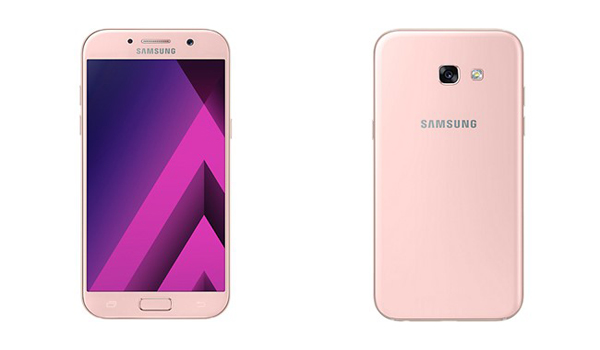 Samsung Galaxy A (2017) series launching in India in the coming weeks
February 21, 2017
The Samsung Galaxy A (2017) series is tipped to launch in India in the coming weeks. The Galaxy A (2017) series includes the Galaxy A3, A5
Read more
YouTube to Ditch 30-Second Unskippable Ad Format in 2018
February 20, 2017
Google has announced that it is planning to ditch the 30-second unskippable advertisement format on YouTube, which show up right before a
Read more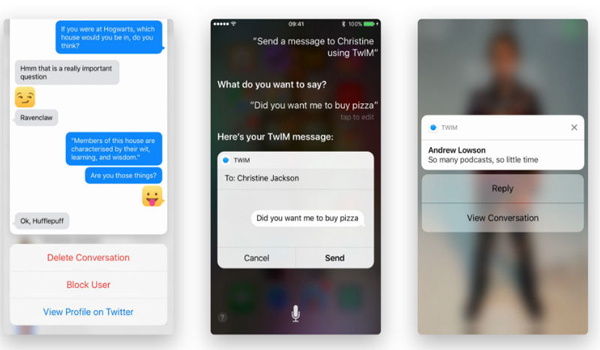 TwIM Is a Standalone Chat App Built on Top of Twitter DMs
February 18, 2017
A new app called TwIM has been launched for iPhone users that focuses solely on Twitter Direct Messages. It essentially houses all your
Read more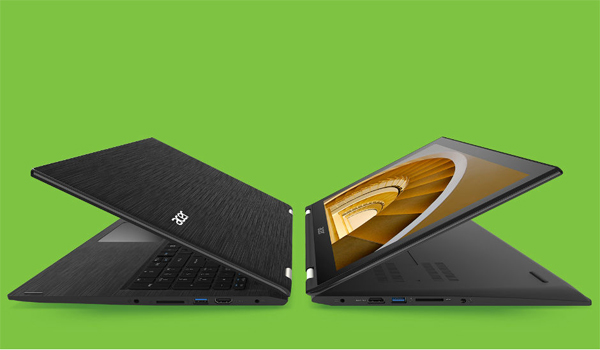 Acer launches Spin 3 convertible laptop in India at Rs. 42,999
February 17, 2017
Acer India has finally launched the Spin 3 convertible laptop in India, with prices starting from Rs. 42,999. The device was first
Read more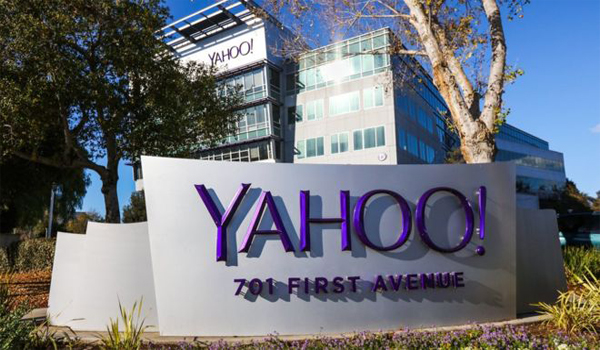 Yahoo Mail App Gets Caller ID, Photo Upload Features
February 16, 2017
Yahoo on Tuesday launched Caller ID and photo upload features for its Yahoo Mail app that will help users identify a caller from their
Read more
Facebook videos to autoplay with sound
February 15, 2017
Today, it announced some ideas to get things moving - starting with a change many users may not appreciate.
Videos
Read more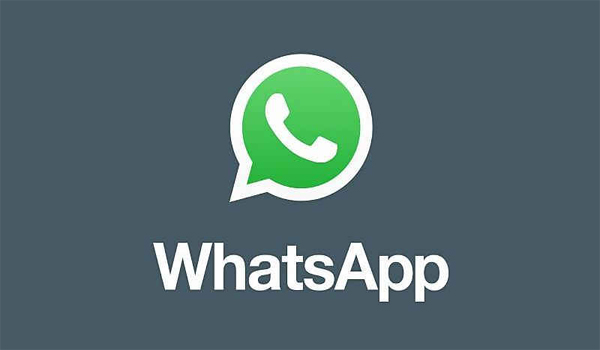 WhatsApp Two-Step Verification Now Rolling Out for Android, iPhones, Windows
February 14, 2017
The WhatsApp two-step verification security feature, which had been under testing for several months, is finally being rolled out to all
Read more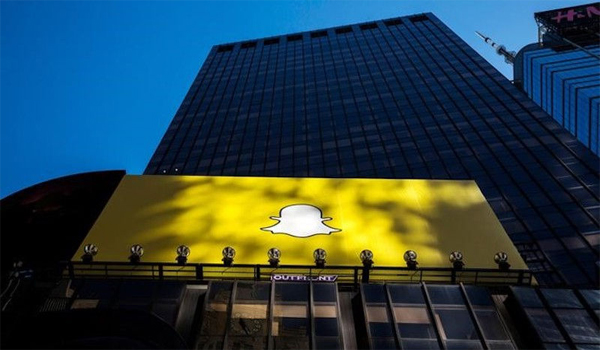 Snapchat's Parent Company to Spend $1 Billion on Amazon Web Services
February 13, 2017
Snap Inc, owner of the popular Snapchat app, said it expected to spend $1 billion (roughly Rs. 6,689 crores) over the next five years to
Read more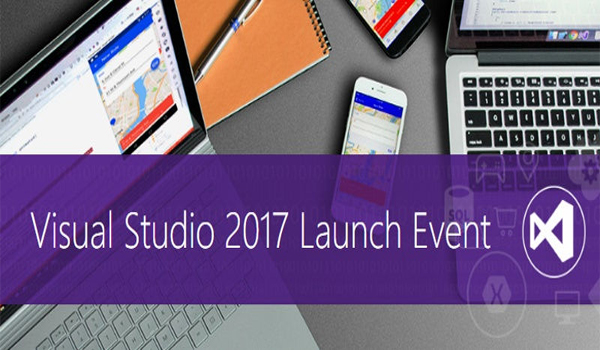 Microsoft Visual Studio 2017 to Be Launched on March 7
February 11, 2017
Microsoft is all set to release the Visual Studio 2017 integrated development environment (IDE) on its two-day long live-streamed event
Read more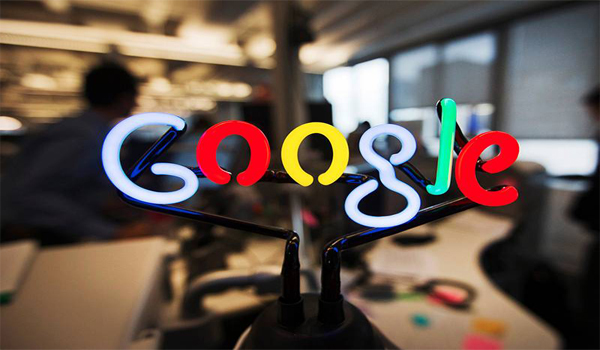 Android smartphone users, Google Maps has just got a brand-new look
February 10, 2017
Google is making it easier for users to get information about places and routes in its Google Maps app. The search giant has rolled out an
Read more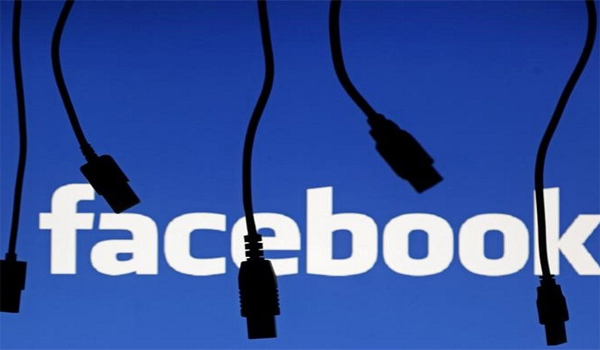 Facebook Cracks Down on Ads That Discriminate
February 9, 2017
Facebook said Wednesday that it's making three changes to stop housing, employment and credit-related ads on its network that discriminate
Read more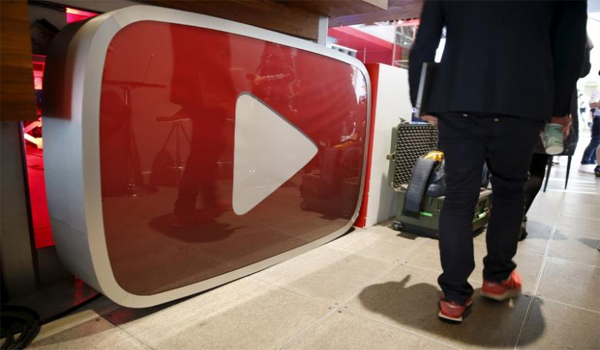 YouTube stars can live stream from mobile, make money from fans
February 8, 2017
Alphabet Inc's YouTube said it was rolling out live streaming from mobile devices for users with more than 10,000 subscribers, adding a
Read more
WhatsApp May Soon Let You Reply to Status Messages, Mute Them
February 7, 2017
The WhatsApp Status Message feature seems set for a major overhaul, with hints of the same appearing on the beta versions of the messaging
Read more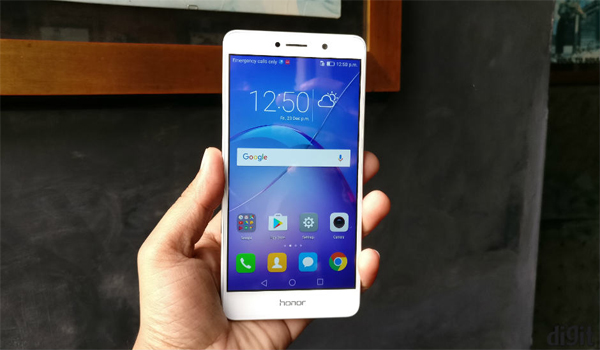 Honor 6X to get Android Nougat update next month
February 6, 2017
Huawei Honor 6X was launched in India just a few weeks back and it seems like it's all set to get updated to Android Nougat. Huawei has
Read more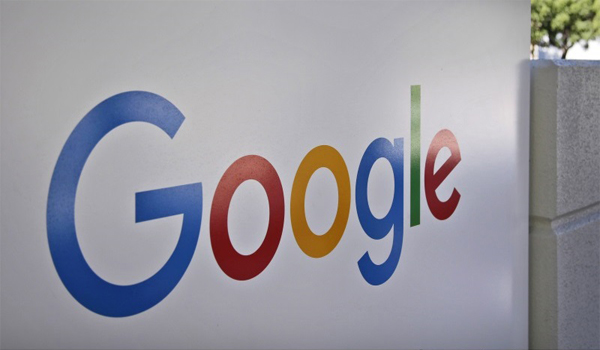 Google Surpasses Apple to Become the Most Valuable Brand in the World
February 4, 2017
Breaking Apple's five-year record, Google has taken the top spot as the most valuable brand in the world. In the latest Brand Finance
Read more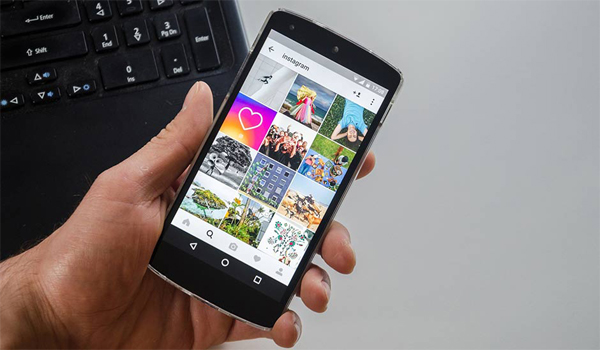 Instagram will soon support multiple images in one post
February 3, 2017
After a slew of new features in recent times, another major update is almost certainly headed to your Instagram - multi-image posts. As of
Read more
Facebook News Feed Tweaked to Show More Authentic, Timely Stories
February 1, 2017
In a bid to display more relevant stories on its News Feed, Facebook has rolled out fresh changes with new signals to "better identify and
Read more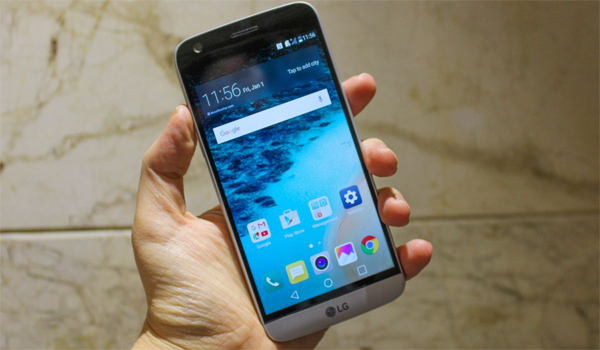 LG G6 may be first non-pixel phone to support Google Assistant
January 30, 2017
LG G6, the successor to last year's modular G5 will be announced on February 26 at MWC next month. The smartphone leaked few days back
Read more
WhatsApp for Android Could Soon Let You Recall, Edit Messages After Sending Them
January 28, 2017
WhatsApp was rumoured to be testing a new feature on its iPhone beta version that allowed users to revoke or edit messages you have already
Read more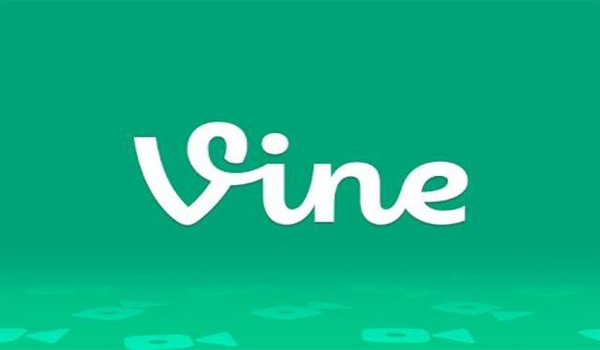 Vine Camera app now available for Android and iOS users
January 27, 2017
Vine has completed its transition to the Vine camera app as announced by Twitter few months ago. The app is available for both Android and
Read more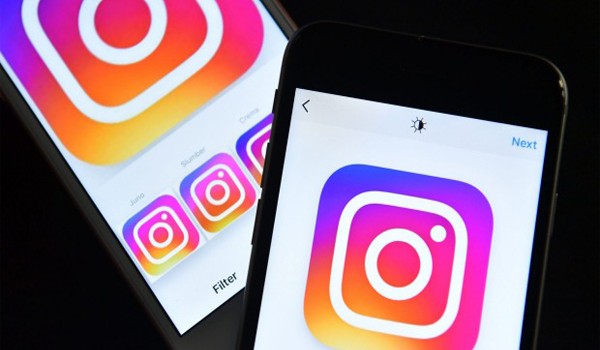 Instagram Stories Live Video Feature Rolling Out to Users Worldwide
January 26, 2017
After releasing it in November and making it available only to users in the US, Instagram has now introduced live broadcasting on Instagram
Read more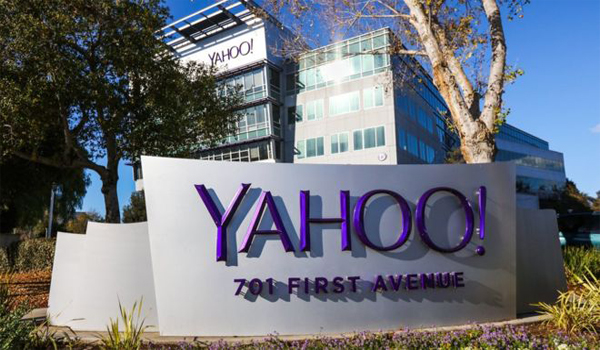 Yahoo sale delayed following security breaches
January 25, 2017
The $4.8bn (£4bn) deal was thrown into doubt last year after Yahoo revealed two vast data security breaches at the
Read more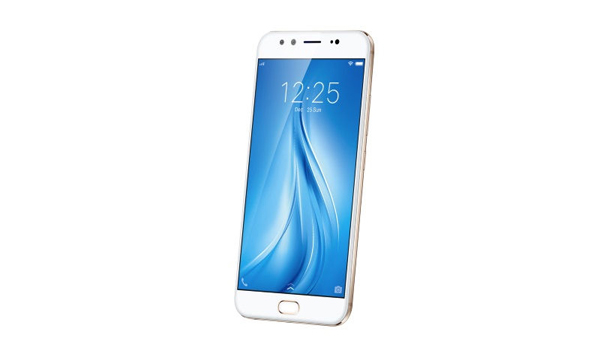 Vivo V5 Plus India Launch Set for Today
January 23, 2017
Vivo is all set to launch the V5 Plus selfie-focused smartphone in India on Monday. The company has scheduled a launch event at 12pm IST in
Read more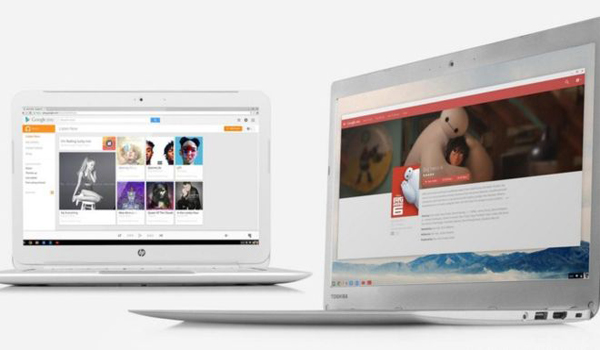 Google placed its own ads first, study claims
January 21, 2017
Advertising data firm Semrush analysed 25,000 pages for the study.
It looked at 1,000 results for 25 search terms
Read more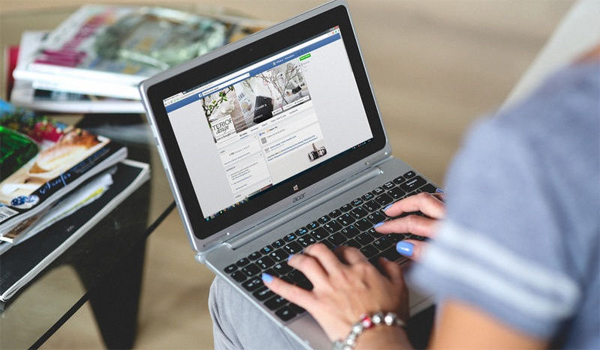 Facebook Appears to Have Replaced Inbox With Messenger Web Interface
January 20, 2017
Facebook is integrating the Messenger app into its desktop version, giving an all new messaging experience to the desktop
Read more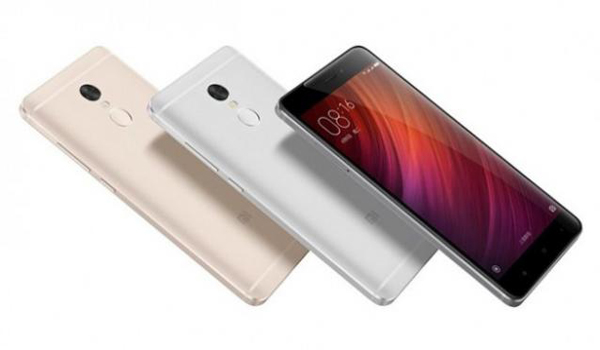 Xiaomi Redmi Note 4 launching in India on January 19
January 18, 2017
Xiaomi has confirmed the India launch of Redmi Note 4 smartphone. The successor to bestselling Redmi Note 3 will be announced on January 19
Read more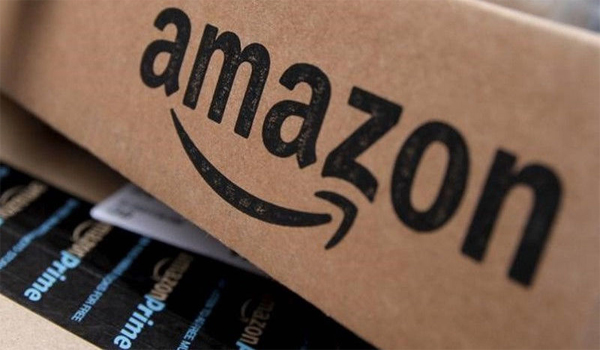 Amazon India Launches Support Services in Kannada, Tamil, Telugu
January 17, 2017
To assist and guide the sellers in regional languages, Amazon India on Monday launched support services in Kannada, Tamil and Telugu
Read more
Facebook Germany says it will start tackling fake news in weeks
January 16, 2017
Facebook said on Sunday it would update its social media platforms in Germany within weeks to reduce the dissemination of fake
Read more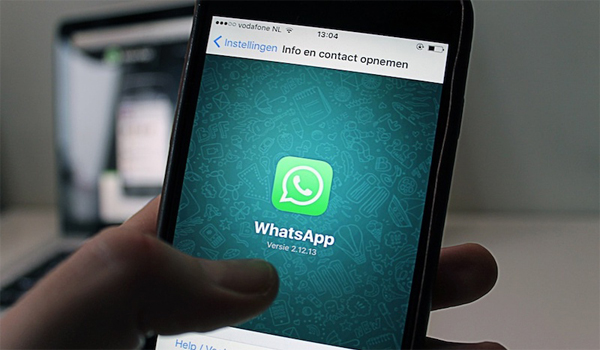 WhatsApp to Rollout an 'Enterprise' Service Later This Year?
January 14, 2017
WhatsApp is reportedly working on bringing structured messages specifically for enterprise users. This will enable businesses to send
Read more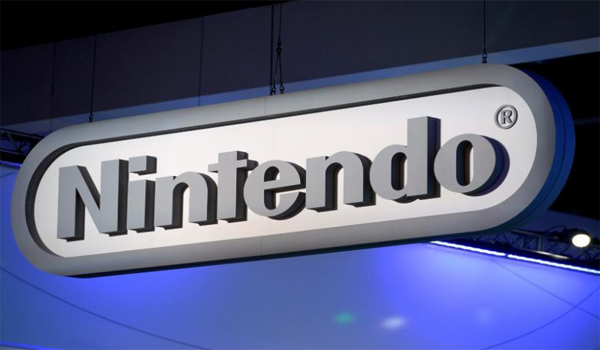 Nintendo Switch to launch March 3, to cost $299.99 in U.S.
January 13, 2017
Nintendo Co Ltd (7974.T) will launch the Switch, its first new game console in about four years, on March 3 for $299.99 in the United
Read more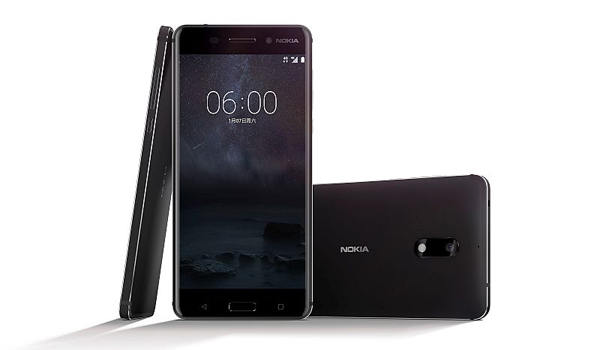 Nokia 6 First Sale Next Week; More Android Phones Set to Launch on February 26
January 12, 2017
Nokia's much-anticipated comeback smartphone, the Nokia 6, was unveiled earlier this month without much fanfare. The smartphone will be
Read more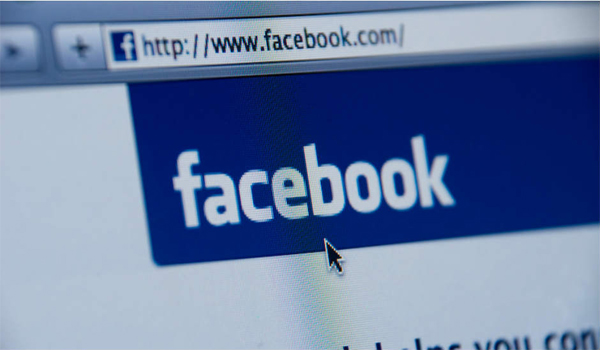 Facebook Videos may soon have advertisements in the middle
January 11, 2017
Facebook may be planning to put advertisements in the middle of its videos. According to a report by ReCode, the company is going to test a
Read more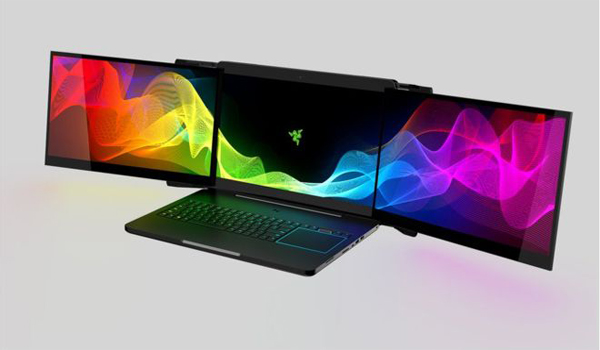 Prototypes of Razer triple screen gaming laptop stolen
January 10, 2017
The concept devices from gaming company Razer boasts three 4K screens and is said to be the first portable laptop of its
Read more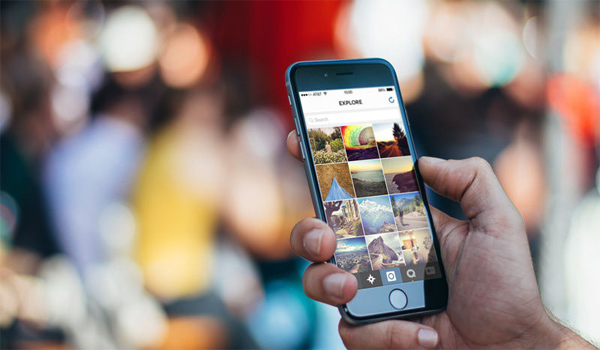 Instagram Gets Better on iPhone 7, iPhone 7 Plus
January 9, 2017
Photo sharing for iPhone users can be more fun as Instagram on Friday rolled out iPhone 7 and 7 Plus-specific features that support wide
Read more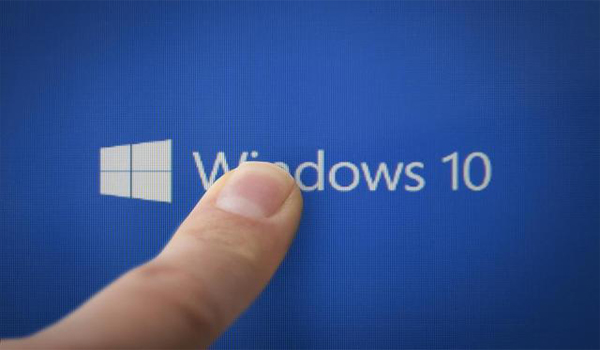 New design features of Windows 10 Project NEON
January 7, 2017
Microsoft's plans to enhance the user interface of its Windows 10 operating system have been rumoured for quite a while. And now, a few
Read more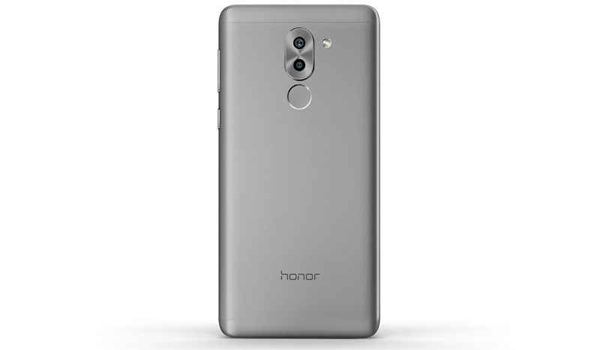 Honor 6X Set to Launch in India at the End of January
January 4, 2017
Huawei brand Honor has revealed it's set to launch its Honor 6X smartphone in India in late-January. For now, exact India price and
Read more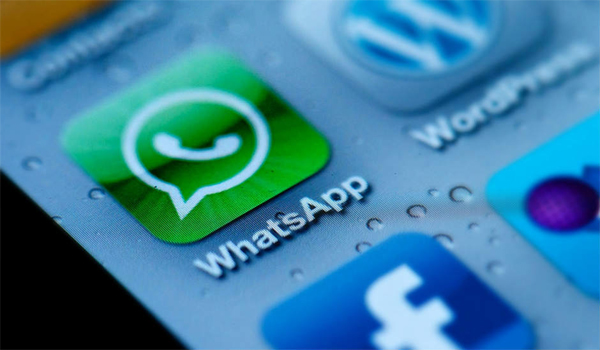 WhatsApp drops support for older versions of Android and iOS
January 3, 2017
WhatsApp has pulled the plug on support for smartphones running older versions of Android, iOS and Windows Phone operating systems.
Read more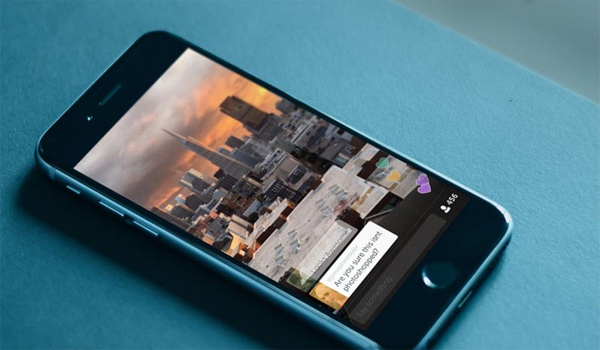 Twitter Launches 360-Degree Live Video Streaming on Periscope
January 2, 2017
Twitter on Wednesday began streaming 360-degree video, allowing users to interact and get behind the scenes of live
Read more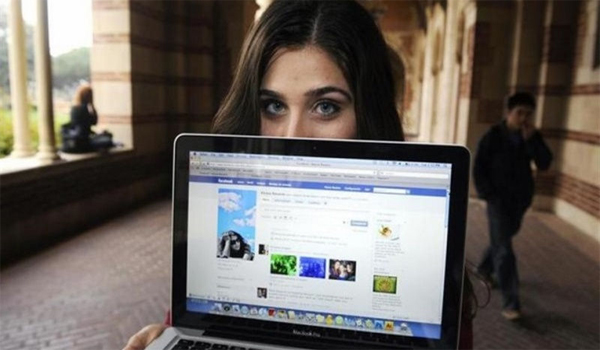 Facebook Buys Data on What You Do Offline: Report
December 31, 2016
Facebook already knows a lot about your online activities and you are pretty much aware of it. But a new media investigation has revealed
Read more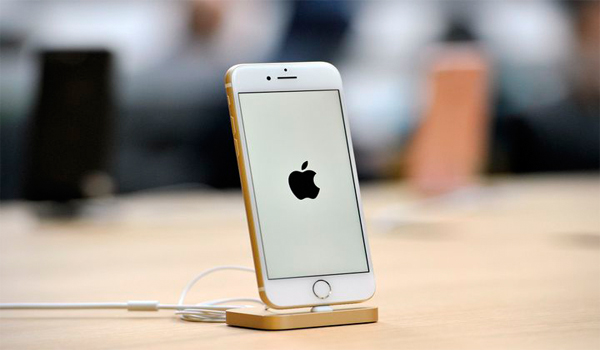 Apple to manufacture iPhones in Bengaluru starting April 2017
December 30, 2016
Apple Inc has been in talks with the Indian Government throughout 2016, and looks like CEO Tim Cook's numerous visits to the country are
Read more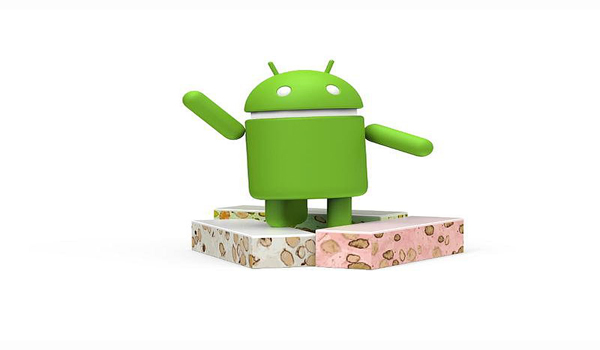 Nexus 6 to Get Android 7.1.1 Nougat Update in Early January
December 29, 2016
Even though the rest of the supported Nexus and Pixel phones from Google have already received the Android 7.1.1 Nougat update, Nexus 6 is
Read more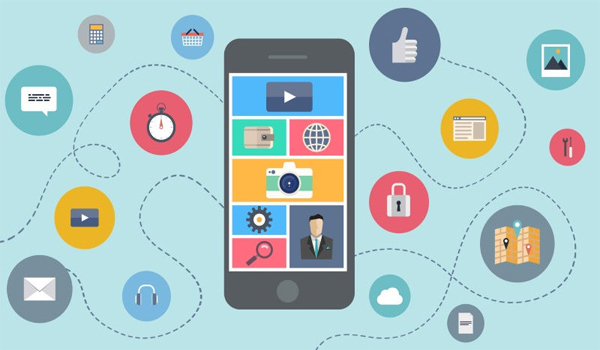 India Has Greatest Interest in Mobile Development Courses, Says Google
December 28, 2016
India overtook the US to become the largest country in terms of interest in mobile development courses in 2016, Google India said on
Read more
Facebook Testing Revamp of 'Nearby Friends' With 'Wave' Feature
December 26, 2016
Facebook is removing the map from its 'Nearby Friends' feature, which let your friends see your precise location, and instead now lets you
Read more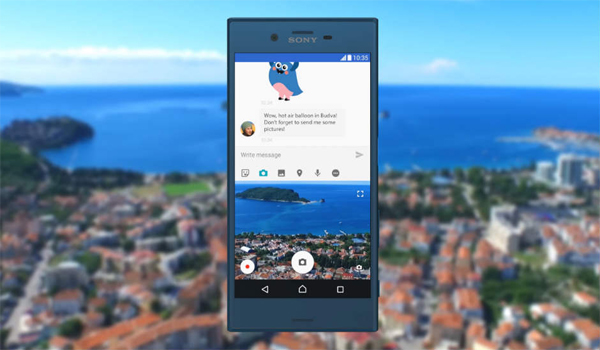 Sony Xperia X starts getting Android Nougat update in India
December 23, 2016
Sony has announced that it has started rolling out the Android Nougat update for Sony Xperia X in India. The update brings with a number of
Read more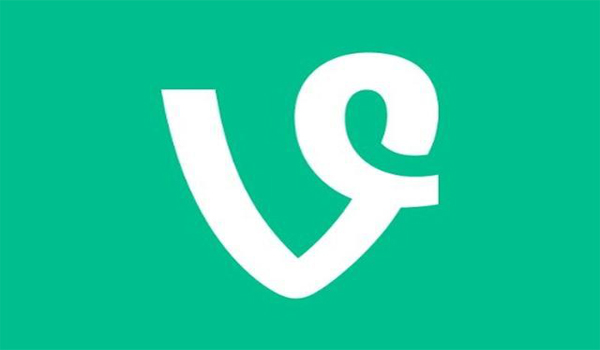 Twitter's Vine app will be pared down to 'Vine Camera' in 2017
December 22, 2016
Back in October this year, Twitter announced that it will be shutting down its short-video sharing service Vine. And now, the micro
Read more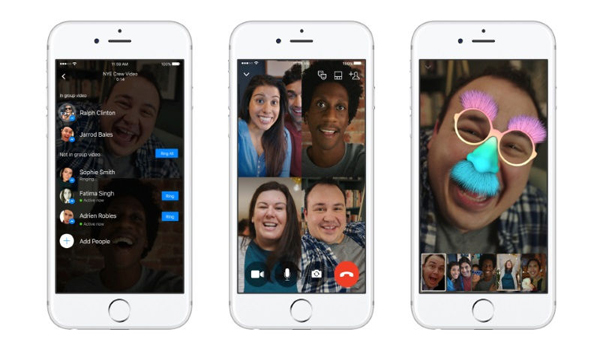 Facebook Messenger Group Video Chat Launched for Android, iOS, the Web
December 21, 2016
Facebook recently revamped its Messenger app's design to make it more camera-focused and added several features like 3D masks and
Read more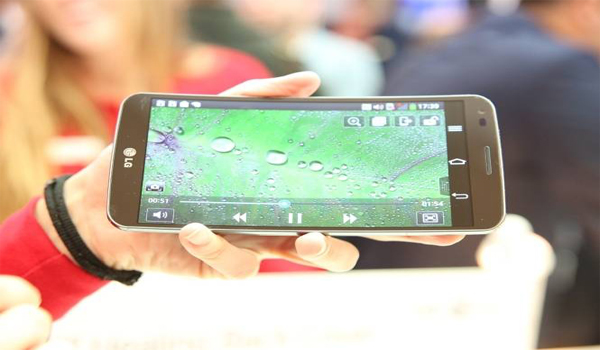 LG partners with Apple, Google and Microsoft for flexible OLED displays
December 20, 2016
LG appears to be making quite some strides in the foldable display technology. The South Korean company, according to a report from ETnews,
Read more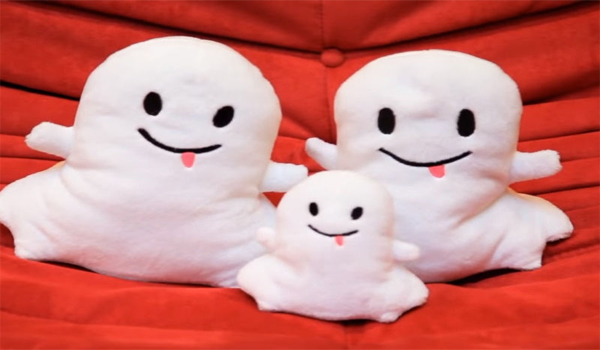 Snapchat Groups Launched, Allows Group Chats With Up to 16 People
December 19, 2016
Snapchat rolled out a feature Tuesday for group chats with up to 16 people as the fast-growing social network sought to broaden its
Read more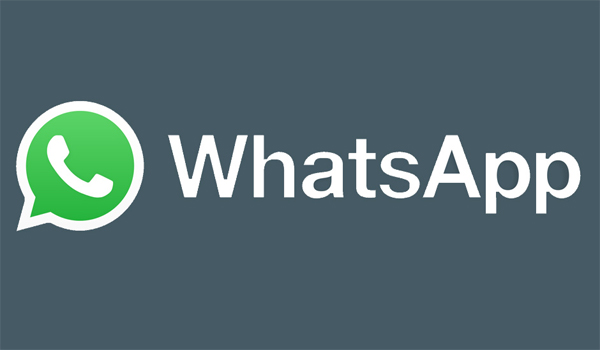 WhatsApp could soon get option to revoke and edit messages
December 17, 2016
WhatsApp is planning to introduce two new features that will change the way you communicate with your friends. WhatsApp is reportedly
Read more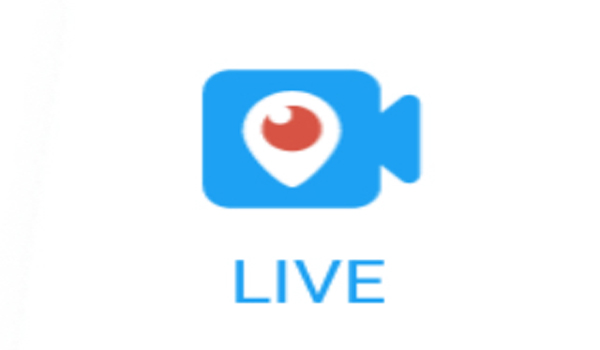 Twitter Live Video Launched for Android and iOS; Powered by Periscope
December 16, 2016
Twitter has launched the ability to create live videos via its Android and iOS apps with the help of Periscope. Just like Facebook, Twitter
Read more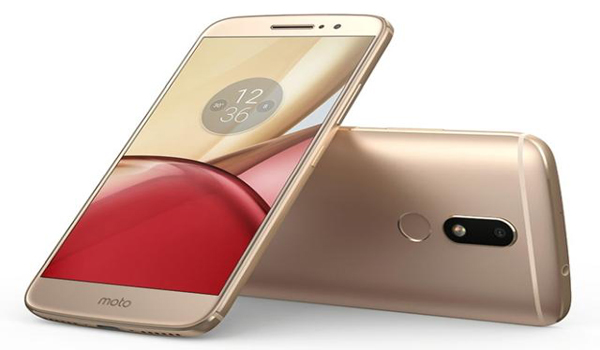 Android 7.0 Nougat update confirmed for Moto M smartphone
December 15, 2016
Lenovo-owned Motorola recently launched its first all-metal smartphone - Moto M, in India. Priced at Rs 15,999, the handset runs Android
Read more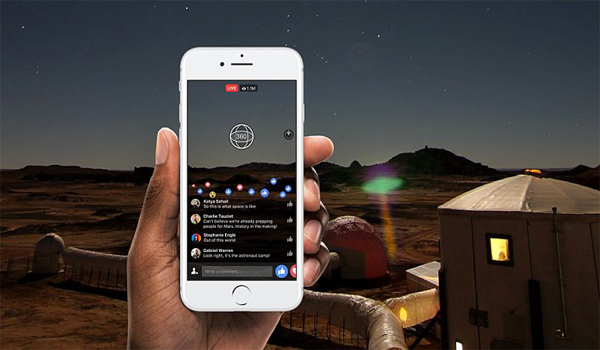 Facebook Launches 360-Degree Live Videos, Will Be Available Next Year
December 14, 2016
Facebook at the beginning of 2016 added Live video streaming to the platform which gradually rolled out to everyone. The company also added
Read more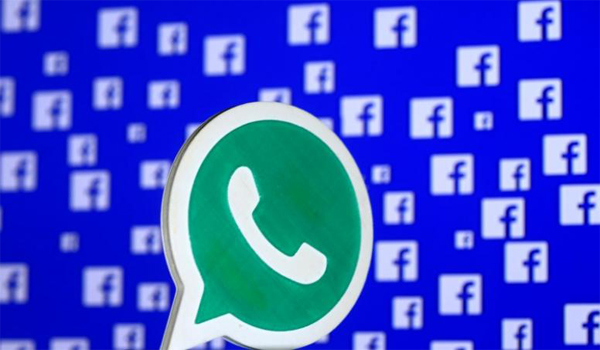 WhatsApp, Skype set to come under new EU security rules
December 13, 2016
Messaging services such as Microsoft's Skype and Facebook's WhatsApp face stricter rules on how they handle customer data under new
Read more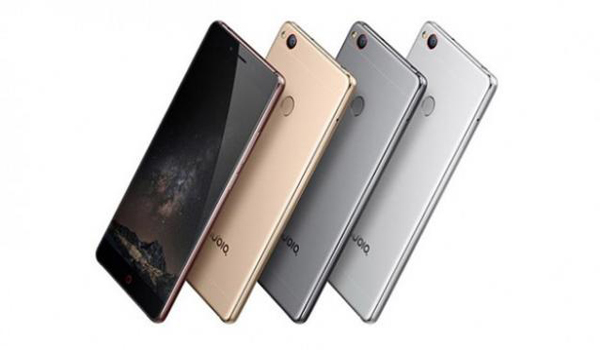 ZTE Nubia Z11, Nubia N1 India Launch Set for Wednesday
December 12, 2016
Chinese handset manufacturer ZTE has sent out media invites announcing the launch of two Nubia smartphones. The Nubia Z11 and Nubia N1 are
Read more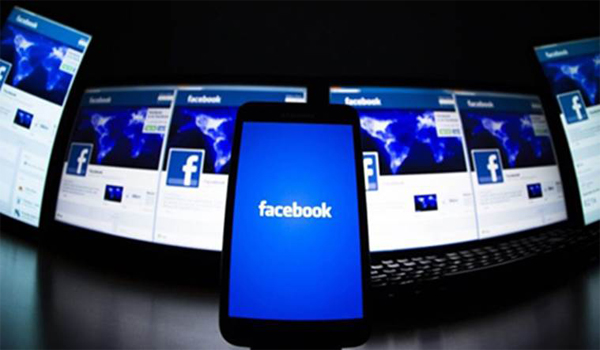 Facebook rolls out new Snapchat like Camera Effects feature
December 10, 2016
Social networking giant Facebook has launched a new Snapchat like feature called Camera Effects. The new feature will enable the users to
Read more
YouTube Starts Showing More Local Language Content to Users
December 9, 2016
YouTube on Thursday said that it will start showing Indian users more local language content in the Home and Trending tabs. The change in
Read more
Tweet any emoji at Google and get relevant search results
December 8, 2016
If you tweet an emoji at Google, it will interpret it and show you relevant results.
The feature that starts from
Read more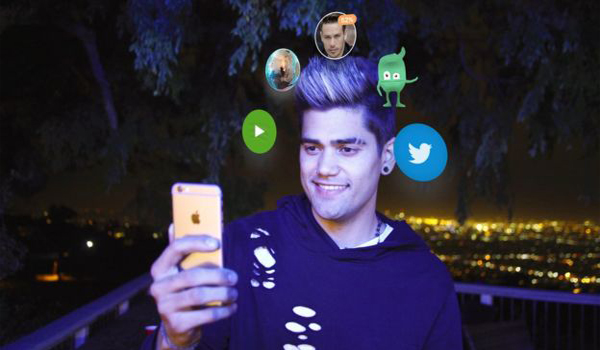 Blippar wants your face in its app
December 7, 2016
Blippar, the augmented reality business, is adding facial recognition to its app. Some will find that cool, others will see it as a creepy
Read more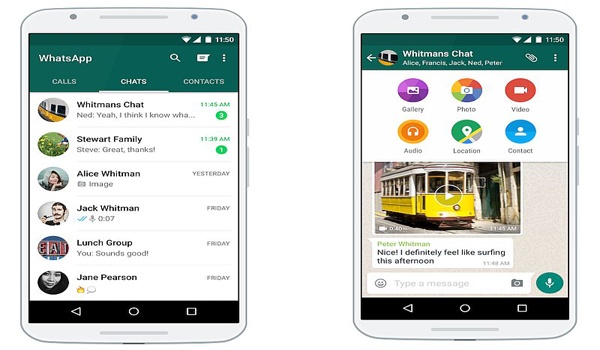 WhatsApp for Android Gets Video Streaming and Animated GIF Image Support
December 6, 2016
WhatsApp for Android has received an update that brings two new features - stream videos while downloading and animated GIF image support
Read more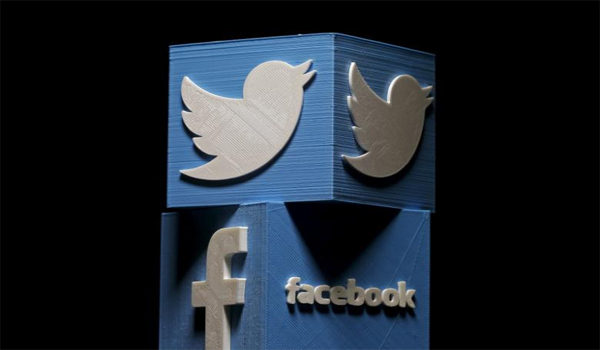 Social media ads to hit $50 billion by 2019 - Zenith
December 5, 2016
The amount of money spent on advertising on social media is set to catch up with newspaper ad revenues by 2020, a leading forecaster said
Read more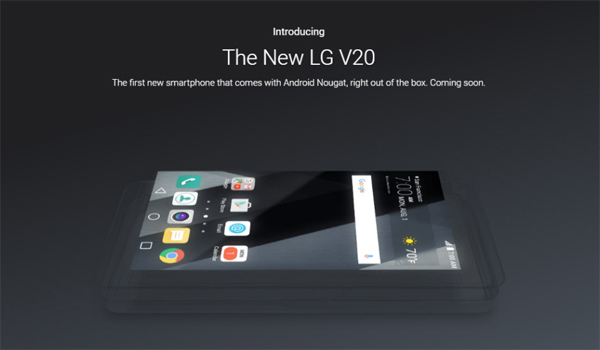 LG V20 to launch in India on December 5
December 3, 2016
LG V20, the successor to V10 will launch in India on December 5. LG has started sending out media invites for the launch event. Recently a
Read more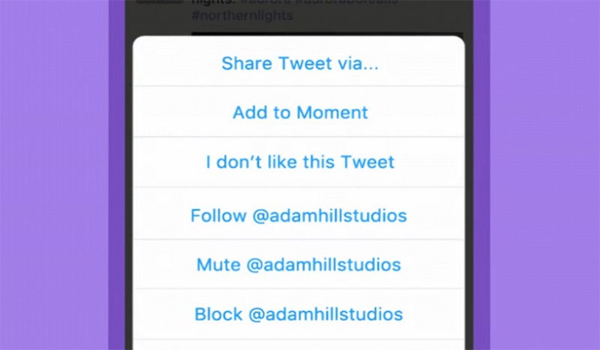 Twitter's Moments Feature Is Now Available for Mobile Users
December 2, 2016
Social networking website Twitter recently opened its Moments feature to all users. The feature essentially allows users to curate various
Read more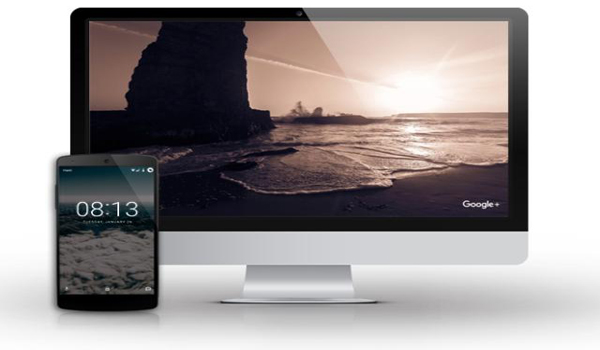 Google launches Featured Photos screensaver for Apple Mac
December 1, 2016
Google has launched a new feature for its rival Apple's Mac systems. Dubbed 'Featured Photos,' the screensaver shows different images
Read more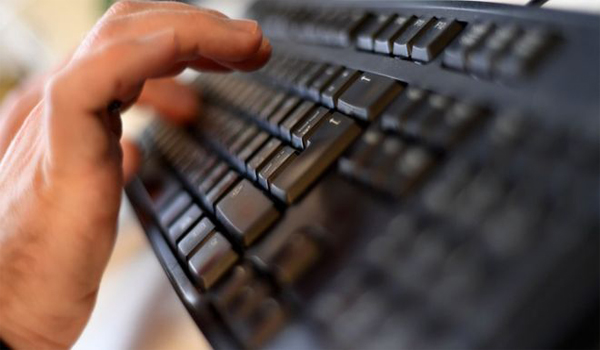 Amazon imposes limit on reviews
November 30, 2016
In a bid to put a stop to false feedback, people can now write only five reviews a week of items not bought via the online
Read more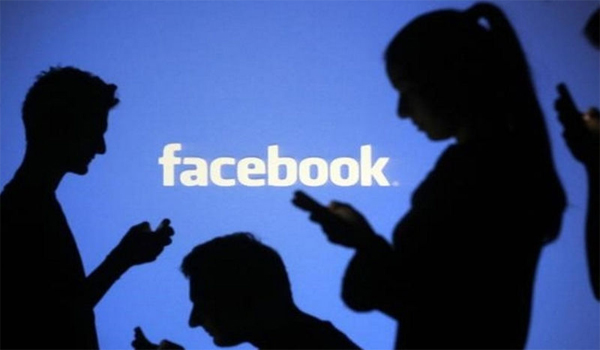 Facebook Tests Express Wifi in India
November 29, 2016
Facebook's Express Wifi is in the news again. Earlier this year, reports emerged that the Wi-Fi service was being tested at a number of
Read more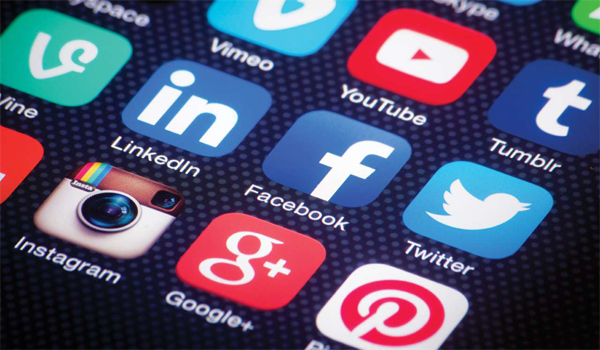 Social media engagement greatly impacts consumer spending: Study
November 26, 2016
For businesses using social media, posts with high engagement have the greatest impact on customer spending, according to researchers,
Read more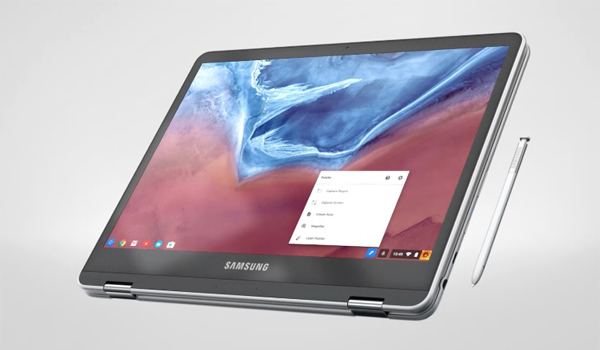 Samsung Chromebook Pro Tipped to Introduce 'Wake on Voice' Support
November 25, 2016
Google's fast-growing Chrome OS recently got the ability to support Android apps, adding a huge breadth of apps to the platform. Now, the
Read more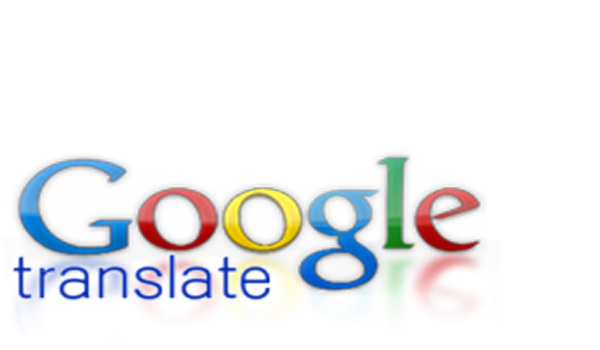 Google Translate is now even better
November 24, 2016
Google has introduced a newly updated machine-learning based system for its translator service - Google Translate. Announced via an
Read more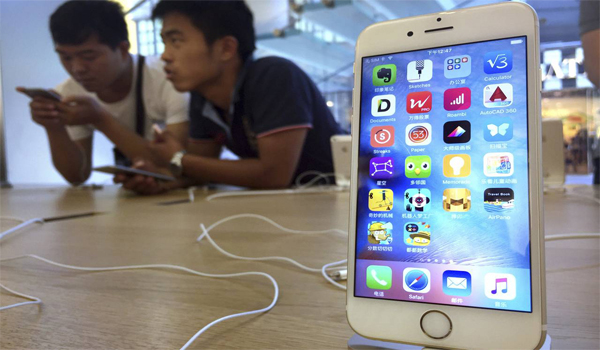 Apple announces free battery replacement for some iPhone 6s handsets
November 23, 2016
Apple has announced its second new repair program, this time fixing the battery issue with small number of IPhone 6s models. This is second
Read more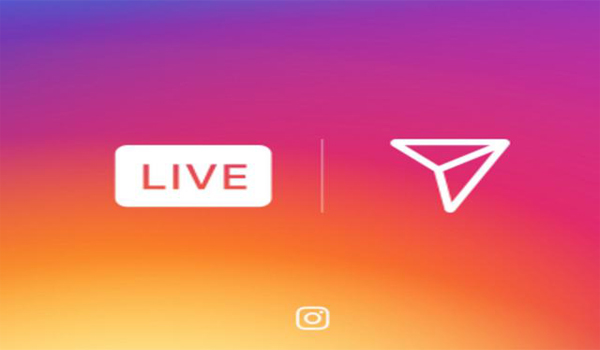 Instagram launches live video, disappearing photos and videos to take on Snapchat
November 22, 2016
Facebook-owned image sharing and social networking service app Instagram has just announced the introduction of two major updates - Live
Read more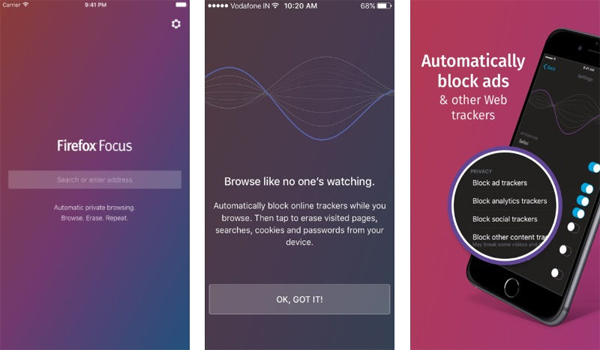 Firefox Focus Browser With Privacy Focus Launched for iOS; Ease of Use and Speed Touted
November 21, 2016
Mozilla believes that users lack meaningful control over their digital lives and there is no dedicated browser that allows them to search
Read more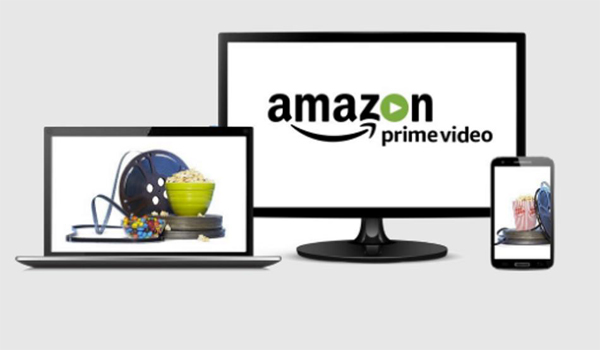 Amazon Prime Video coming to India in December 2016
November 19, 2016
After the abrupt end of Top Gear UK, the launch of The Grand Tour and Amazon Prime Video has been anticipated across the world. While
Read more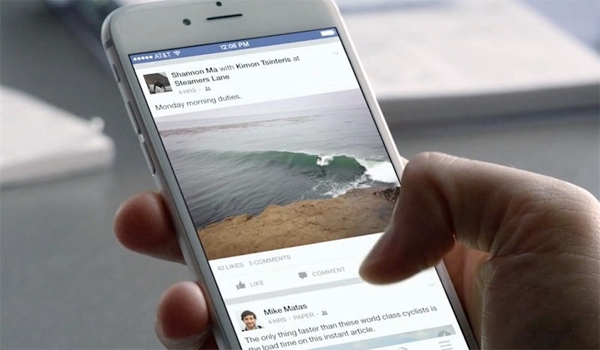 Facebook Buys FacioMetrics, a Facial Recognition Tech Startup
November 18, 2016
Facebook on Wednesday said that it has bought facial recognition startup FacioMetrics, potentially using the technology for photo or video
Read more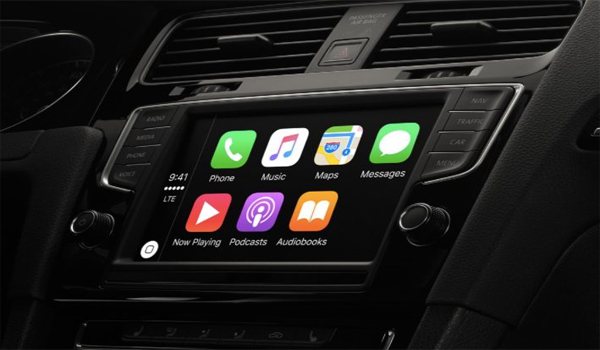 You can now safely use your iPhone behind the wheel without wires
November 17, 2016
Apple's CarPlay software lets you safely use your iPhone behind the wheel of 170 different models of cars and trucks. But the fact that
Read more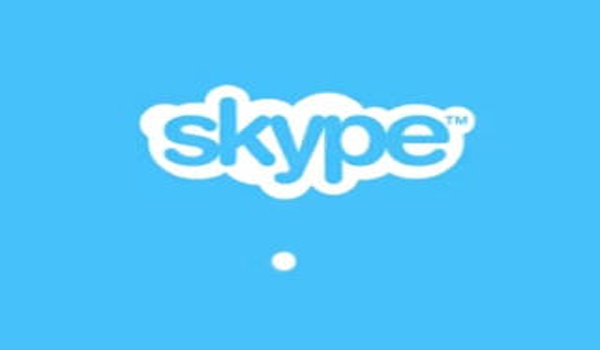 Skype for Web Can Now Be Used Without Signing in to Your Account
November 16, 2016
Most of us have been in a position where we need to talk to someone urgently but get into the muddle of signing into the accounts and
Read more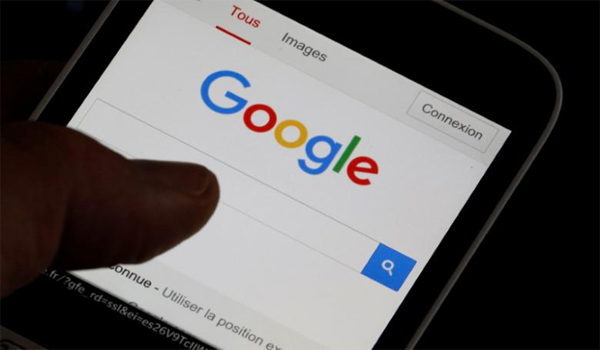 Google moves to restrict ads on fake news sites
November 15, 2016
Alphabet Inc's Google said on Monday it is working on a policy change to prevent websites that misrepresent content from using its AdSense
Read more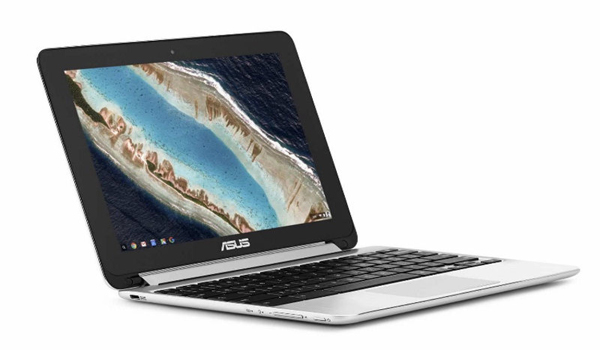 Microsoft Office Apps for Android Will Be Officially Supported on Chrome OS
November 14, 2016
Google's fast-growing Chrome OS recently got the ability to run Android apps, adding a huge breadth of apps to the platform. However,
Read more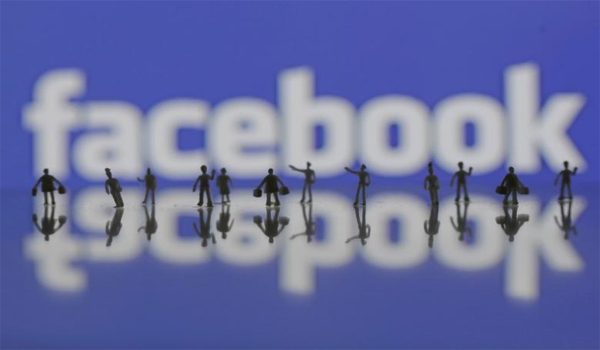 Facebook to stop ethnicity-based targeting for some ads
November 12, 2016
Facebook Inc said on Friday it would no longer allow certain advertisers to exclude racial or ethnic groups when placing ads on its
Read more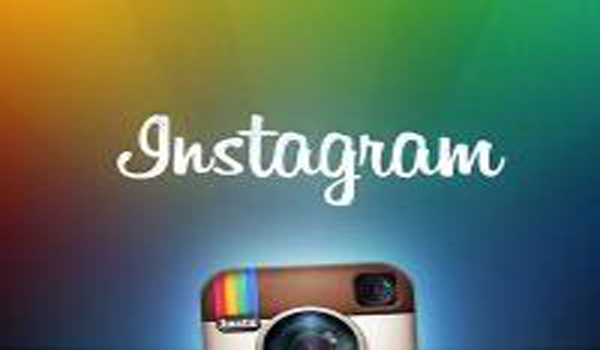 Instagram photos may help in preserving landscapes: Study
November 11, 2016
Tapping into social media posts on photo-sharing platforms like Instagram, Flickr and Panoramio can help identify people's opinions on
Read more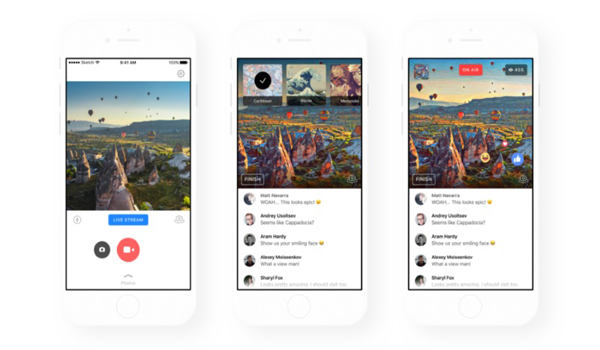 Prisma Can Now Apply Video Art Filters to Your Facebook Live Stream
November 10, 2016
Last month, Facebook revealed at a WSJD Live event that the company is working on a technology that allows users to apply filters like
Read more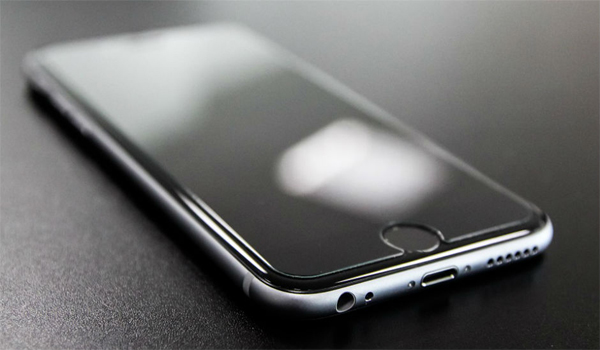 Apple starts selling refurbished iPhones
November 9, 2016
Refurbished Apple iPhone 6s and 6s Plus are available at more than 15 percent discount.
Apple has silently updated
Read more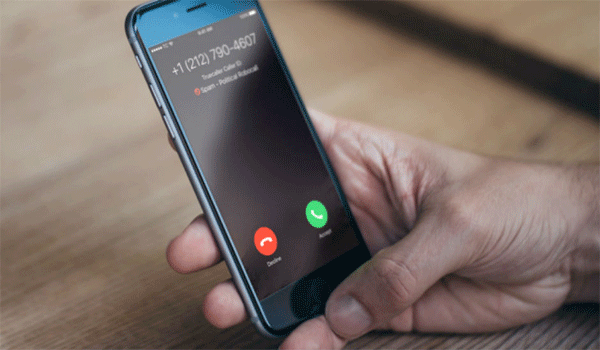 TrueCaller brings spam call detection to iOS 10
November 1, 2016
TrueCaller is integrating CallKit Extension into iOS 10, which lets it identify and display whether a call has been reported as
Read more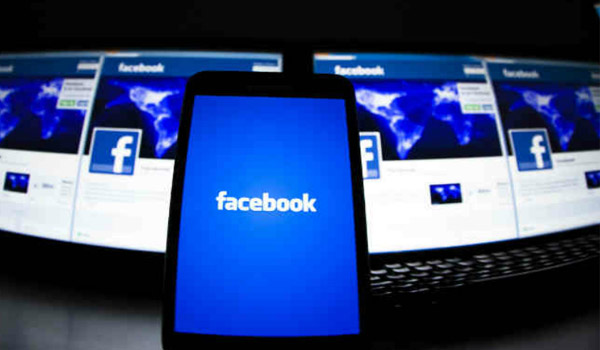 Facebook Testing Snapchat-Like Camera Effects and Masks
October 31, 2016
In yet another attempt to take on photo sharing mobile service Snapchat, Facebook is testing photo effects and masks into its main camera
Read more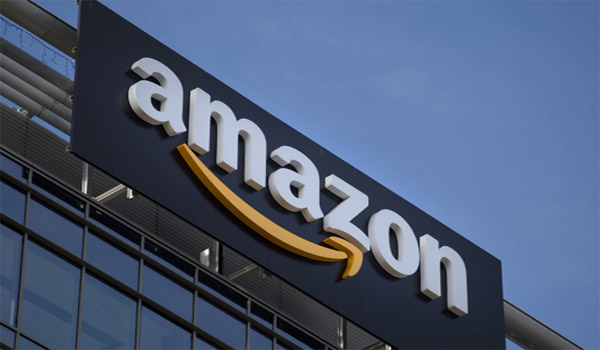 Amazon launches customized Prime service in China
October 29, 2016
Amazon.com has launched a tailored version of its Prime service in China to tap consumer demand for overseas goods, putting the US online
Read more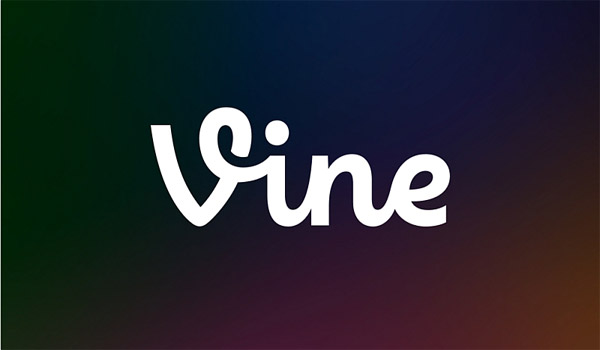 Twitter to Discontinue Vine Video Sharing App
October 28, 2016
Twitter announced Thursday that it would discontinue the video-sharing mobile app Vine, as it moves to cut 9 percent of its workforce
Read more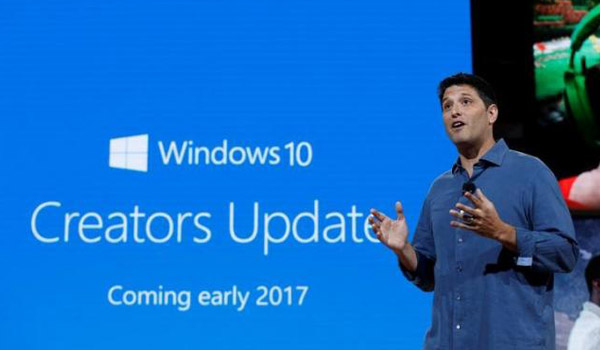 Microsoft launches first desktop, Windows update with 3D features
October 27, 2016
Microsoft Corp (MSFT.O) on Wednesday unveiled its first-ever desktop computer and a free update to its Windows operating system that allows
Read more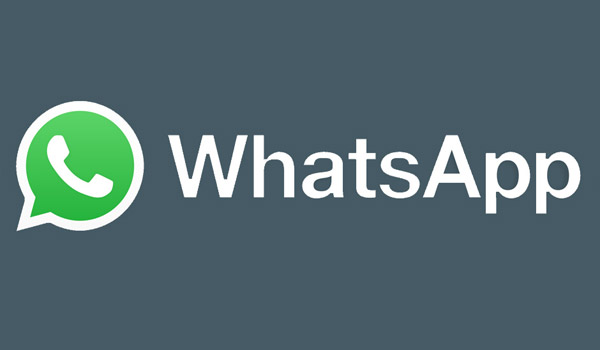 WhatsApp for Android beta updated with video calling feature
October 26, 2016
Currently, the feature is available on WhatsApp beta version 2.16.316 onwards.
WhatsApp has started rolling out
Read more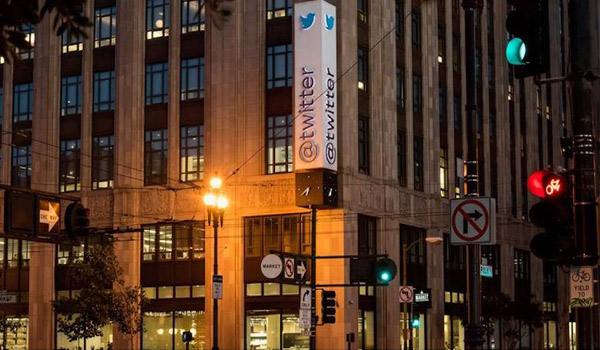 Twitter Reportedly Planning 300 More Job Cuts as Soon as This Week
October 25, 2016
Twitter Inc. is planning widespread job cuts, to be announced as soon as this week, according to people familiar with the
Read more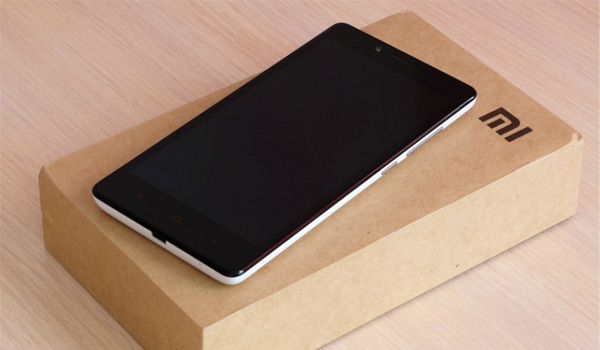 Xiaomi signs deal with Indian retailer StoreKing for offline sales presence
October 19, 2016
Xiaomi India has entered into a partnership with rural retailer StoreKing as per a report by IANS. According to the report, the partnership
Read more
Facebook Now Supports Video Streaming to Chromecast and Apple TV
October 18, 2016
There must have been times when you wished that you could stream videos from Facebook to your television with as much ease as you are able
Read more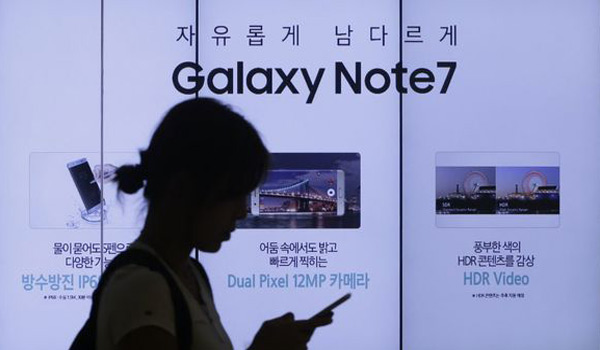 Samsung Galaxy Note 7 users, you cannot use your phone in these flights
October 17, 2016
Australian and New Zealand airlines barred the recalled Samsung Note 7 from all planes starting Sunday citing its "potential fire risk",
Read more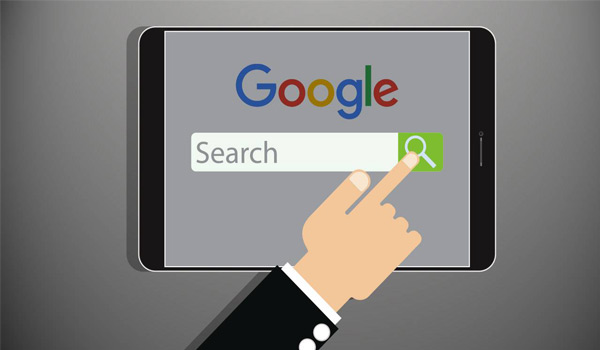 Google to Build a 'Primary' Mobile Index for Search Results in the Next Few Months
October 15, 2016
Google is going to create a new mobile index for its search engine in the following months. The mobile index will work separately from the
Read more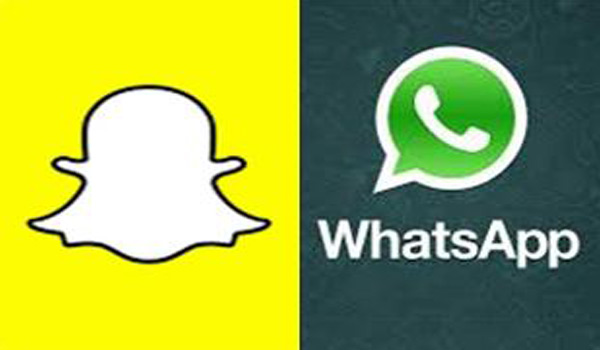 Google, WhatsApp & others may be asked to store user info
October 14, 2016
The government is moving to formulate rules that will require technology 'intermediaries'— including email services like Gmail, chat apps
Read more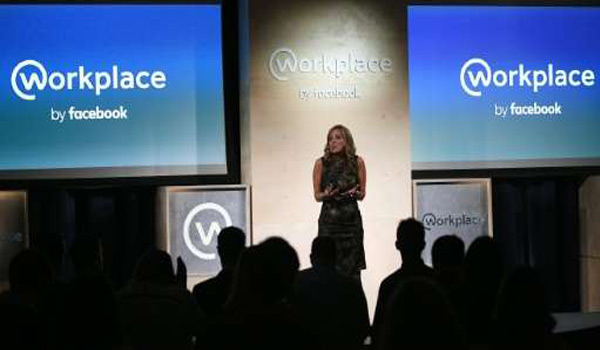 Workplace by Facebook Launched, Takes on Slack for Intra-Office Communication
October 12, 2016
Facebook Inc launched a workplace version of its mobile app and website on Monday, marking the social networking company's first foray into
Read more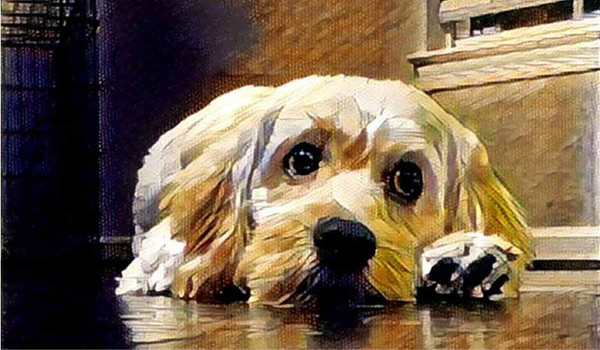 Prisma, now with video support, lets you create 15 seconds of art
October 8, 2016
The app has finally included video editing support on its iOS version, expected to hit Android soon.
When Prisma
Read more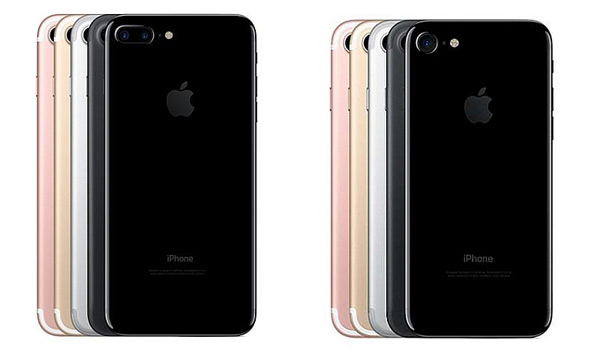 iPhone 7, iPhone 7 Plus to Go on Sale in India Today
October 7, 2016
India's biggest smartphone launch of the year is upon us - Apple's release of the iPhone 7 and the iPhone 7 Plus. Unlike recent years,
Read more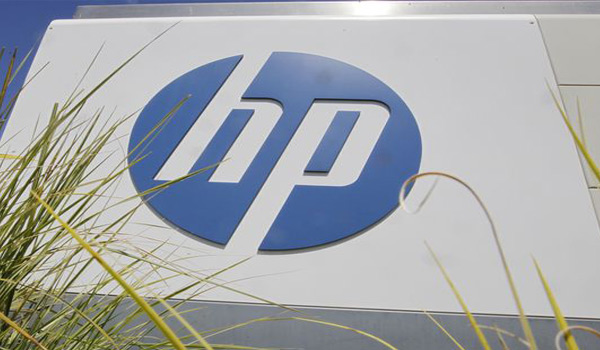 HP announces lucrative deals on its products this festive season
October 6, 2016
In sync with the festive season, HP on Wednesday announced offers on select products for Indian customers.
Users
Read more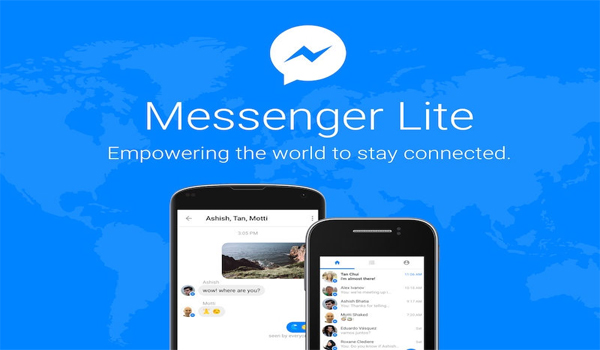 Facebook releases Messenger Lite for Android users
October 5, 2016
Messenger Lite is a stripped down version of the standalone Messenger app with only the basic features of Facebook's messaging
Read more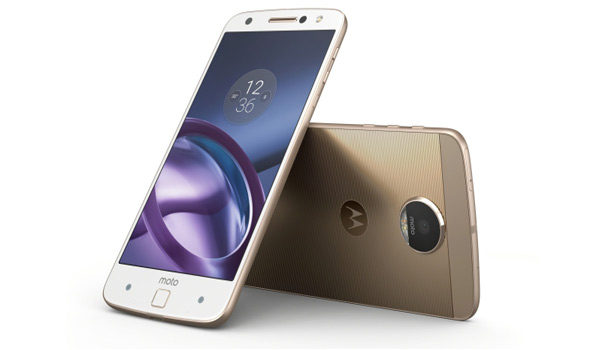 Moto Z India Launch Set for Today
October 4, 2016
Lenovo is all set to launch the Moto Z modular smartphone in India today. The New Delhi launch event starts at 11:30am IST. To recall, the
Read more
Facebook rolls out pared down Messenger app for emerging markets
October 3, 2016
Facebook Inc launched a stripped down version of its popular Messenger app for emerging markets on Monday as it seeks to expand its
Read more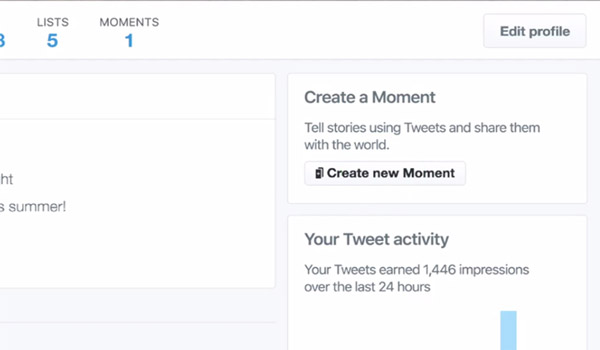 Twitter Moments Now Open to Everyone to Tell Their Stories
October 1, 2016
In an attempt to take on Snapchat's and Instagram's 'Stories', Twitter on Wednesday made a big announcement - it has now opened its Moments
Read more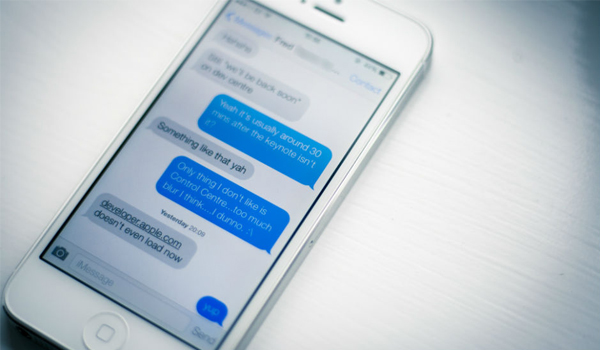 Apple saves logs of contacts who you are sending iMessages to
September 30, 2016
Your iMessage conversations aren't as private as Apple would have you believe. According to a report by The Intercept, the Messages app
Read more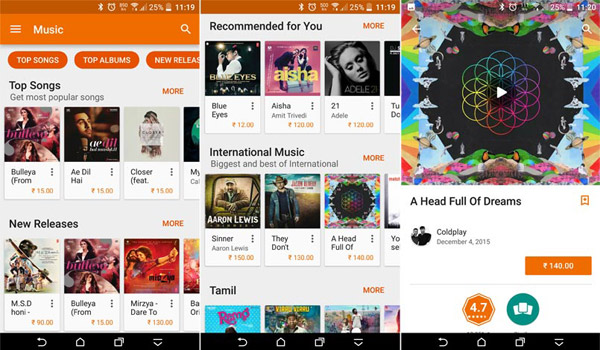 Google Play Music Service Finally Comes to India
September 29, 2016
It has been a long time for the users in India waiting for Google to introduce its Play Music service in India. And the wait is finally
Read more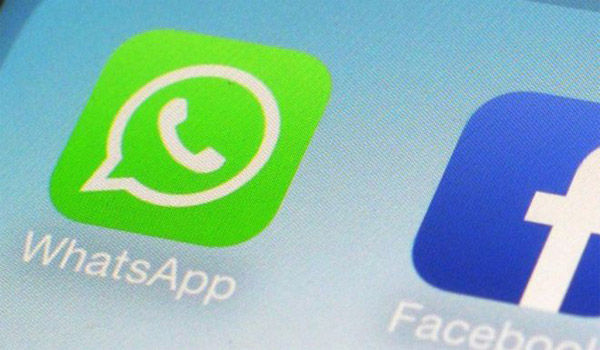 WhatsApp and Facebook data sharing plan being investigated
September 28, 2016
The UK's Information Commissioner (ICO) is looking into WhatsApp's decision to share more data with parent company
Read more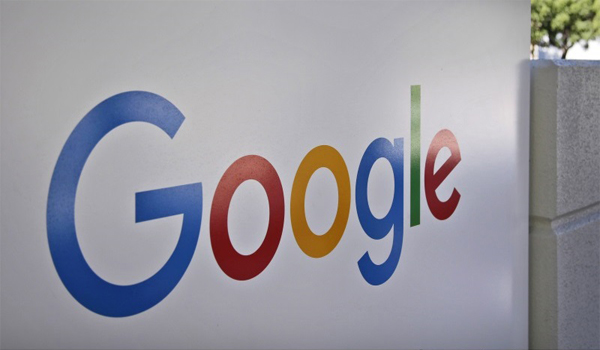 Google Home, Google Wifi, Chromecast Ultra Tipped to Launch at October 4 Event
September 27, 2016
Internet giant Google is reportedly very enthusiastic about its October 4 event. After the official announcement to launch its
Read more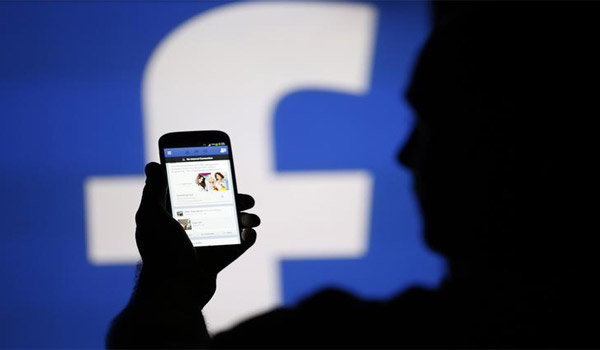 Facebook apologizes for overstating key ad metric
September 24, 2016
Facebook on Friday apologized for an error in the way it measured a key metric of video viewership that significantly amplified users'
Read more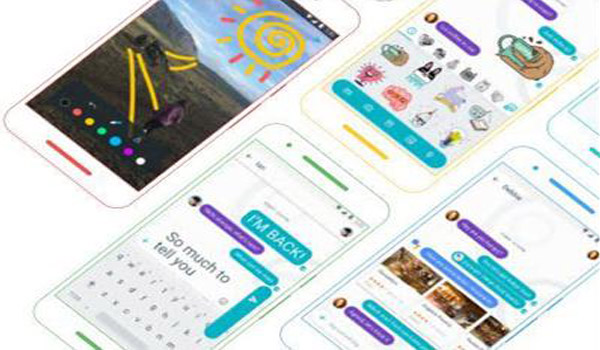 Google launches Allo messaging app to take on WhatsApp
September 23, 2016
Google officially joins the messaging wars today. The company has rolled out its chat app, Allo, to take on WhatsApp. The app launches
Read more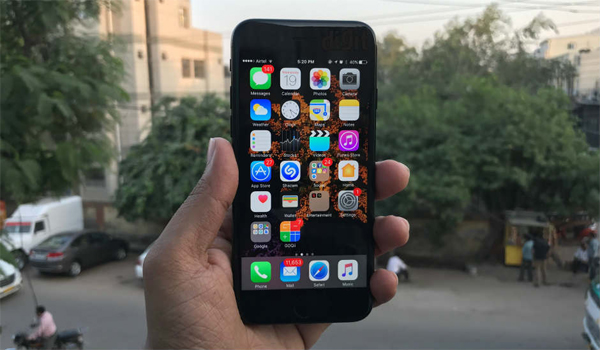 Apple iPhone 7 more expensive to manufacture than iPhone 6s
September 22, 2016
Apple's new iPhone 7 is more expensive to make, than the iPhone 6s. According to a teardown by IHS Markit Limited, the new iPhone costs
Read more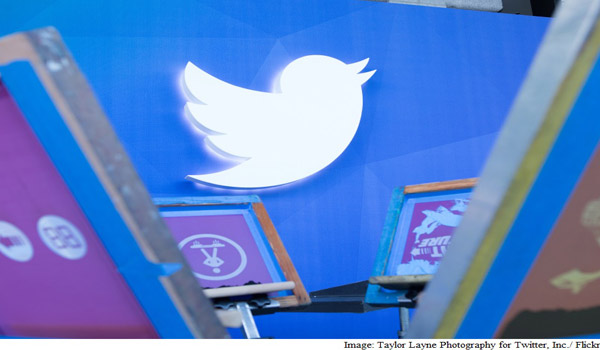 Twitter Finally Relaxes 140-Character Limit for Media Attachments
September 20, 2016
Twitter announced Monday that media extras such as photos, GIFs, and videos along with quoted tweets and user polls will no longer "use up"
Read more
YouTube launches community tab to allow gifs and live video
September 19, 2016
YouTube is launching new features allowing users to add text, live videos, images and gifs to channels.
The
Read more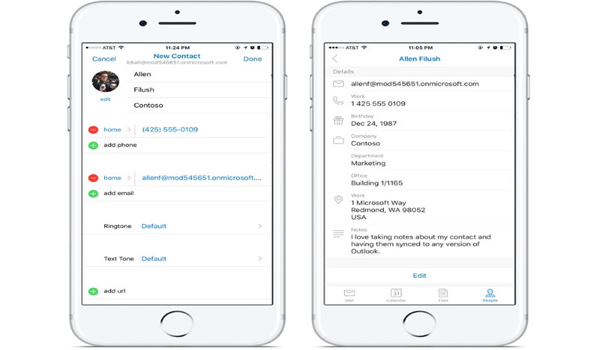 Microsoft Brings Google Drive and Facebook Support to Outlook on Web
September 17, 2016
Microsoft has finally added Google Drive support for Outlook on Web to allow users to receive and edit the files from the Internet version
Read more
Twitter users cheer Thursday Night Football live video
September 16, 2016
Twitter Inc made a smooth debut with its broadcast of a National Football League game on Thursday, attracting generally positive tweets
Read more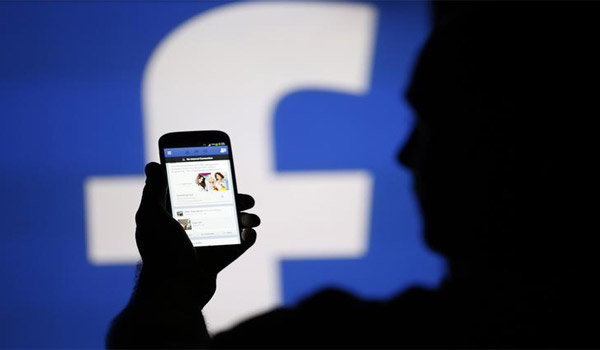 Facebook Says It Wants to Help Businesses Expand Internationally
September 9, 2016
Facebook is trying to help small businesses become global businesses with some new tweaks to its advertising
Read more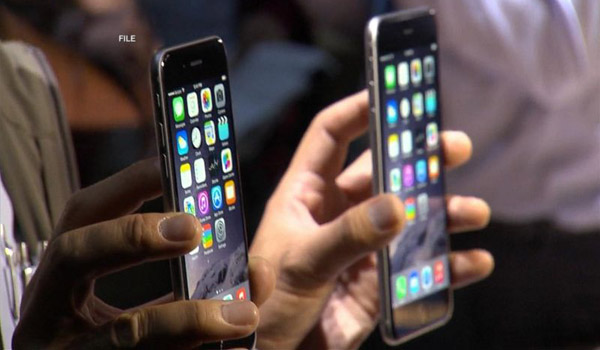 Apple unveils iPhone 7 but some still waiting for iPhone 8
September 8, 2016
The iPhone 7 is expected to make its global debut on Wednesday, but many consumers and investors are already setting their sights on Apple
Read more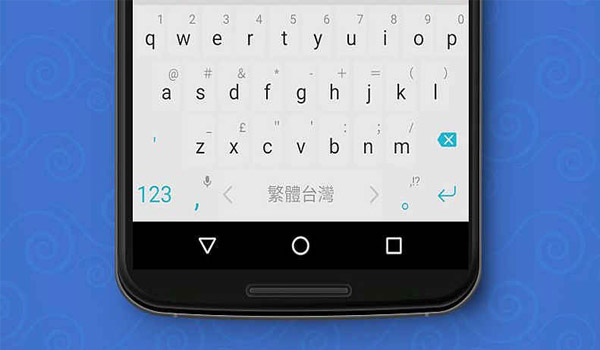 SwiftKey Keyboard Update Brings Support for Android 7.0 Nougat Emoji
September 7, 2016
SwiftKey for Android has released an update that brings support for all the new emojis introduced in the Android 7.0 Nougat operating
Read more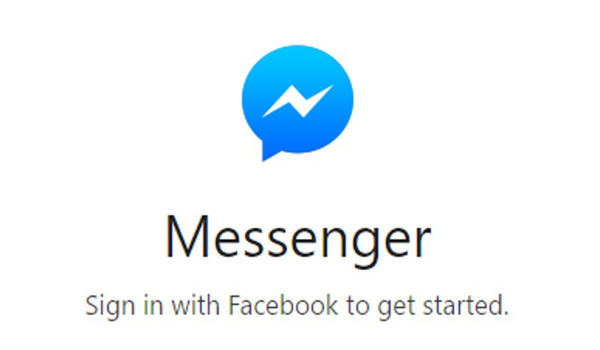 Facebook testing encrypted chats in Messenger
July 9, 2016
Facebook is adding to its Messenger app an option for encrypted chats that can only be read on devices where they are sent or
Read more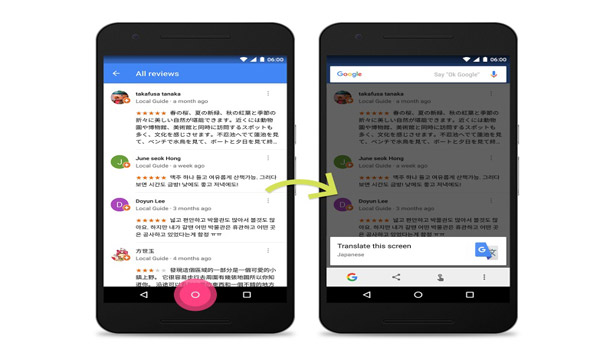 Google's Now on Tap Makes It Easy to Translate Any Screen
July 8, 2016
Google Now on Tap, launched as part of Android Marshmallow last year, now allows you to translate text from any screen, the search giant
Read more
Snapchat launches new save function for photos, videos
July 7, 2016
Snapchat announced a new feature that enables users to save and share their content, a big change for the popular social messaging app
Read more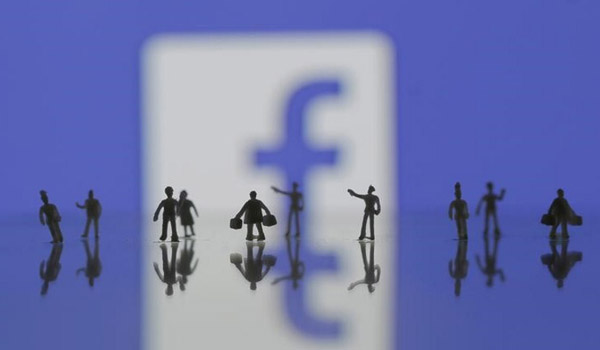 Facebook Will Soon Let You Translate Your Posts Into 45 Languages
July 5, 2016
Social networking giant Facebook will soon make it easy for you to communicate with a global audience. The company is introducing a new
Read more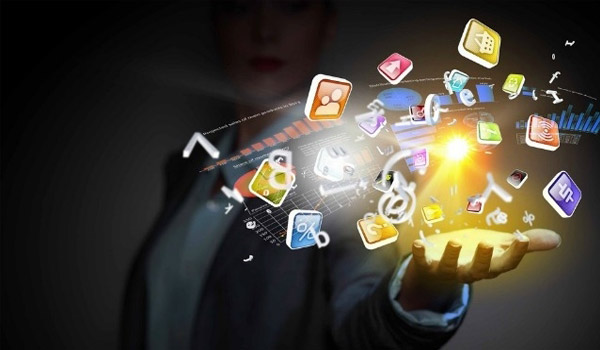 Trai to launch 'MySpeed App' to measure mobile internet speed
July 4, 2016
The Telecom Regulatory Authority of India (TRAI) has announced the launch of a mobile application that would enable the customers to
Read more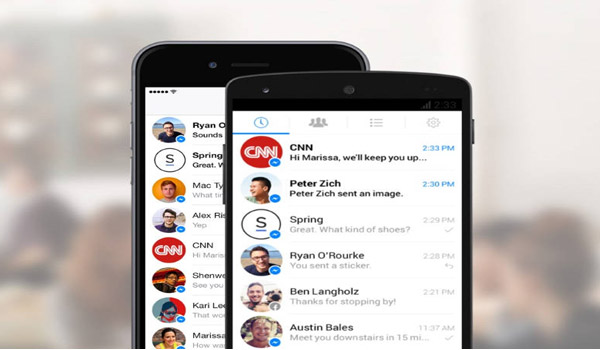 Facebook Messenger Bots Get Quick Replies and Other New Features
July 2, 2016
Facebook on Friday announced new features for its messenger bots that would enable users to rate their favourite (or least favourite) bots,
Read more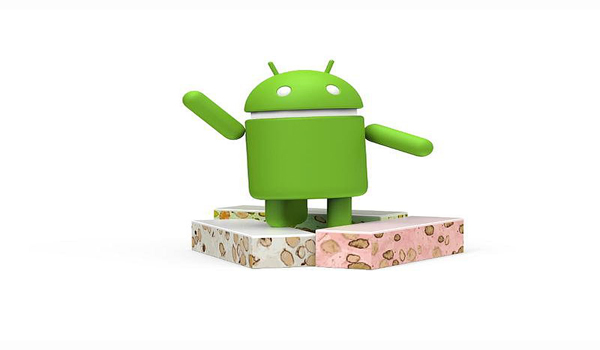 Google serves a 'Nougat' to fans of its Android software
July 1, 2016
Google is serving a new morsel for fans of its Android software: The next version has been dubbed "Nougat," extending Google's tradition of
Read more