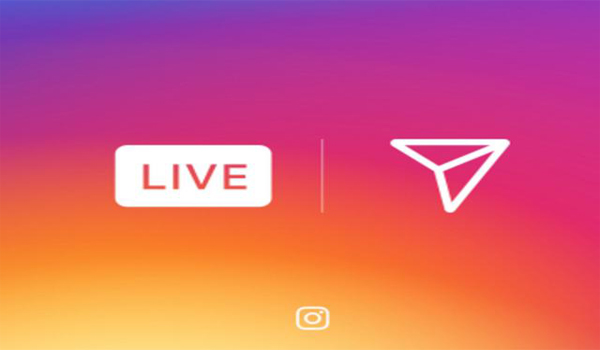 Instagram launches live video, disappearing photos and videos to take on Snapchat
November 22, 2016
Facebook-owned image sharing and social networking service app Instagram has just announced the introduction of two major updates - Live video in Stories and disappearing photos/videos. Both features will begin rolling out to Instagram's iOS and Android apps over the next few weeks.
The new Live video feature is an enhancement to 'Stories,' a feature Instagram introduced back in August this year. It allows users to connect with their friends and followers easily. When a live video is finished, it immediately disappears from the app. This makes for more secure sharing.
Getting started with a Live video on an Instagram story is simple. Users have to swipe right from the feed to open the in-app camera, tap the 'Start Live Video' button and start sharing. The Live videos can be up to 1 hour in duration. Users' friends and followers get a notification when a live video is started. It's also possible to pin a comment on the video for everyone to see or disable comments altogether. During the broadcast, it's possible to like and comment as well. The new 'Top Live' section will allow users to browse through the live stories that are happening at that moment.
The second big feature introduced by the photo sharing app is disappearing photos and videos for groups and friends. This is obviously aimed to take on rival Snapchat.
Disappearing photos and videos are an addition to Instagram's direct messages feature. Using the feature is quite easy. Users just need to swipe right to launch the in-app camera and take a photo/video. They can then choose whether to send the photo/video to individual friends or a group (the group can be created, if it's not there). The photos and videos disappearing immediately after the recipients have seen them.
It's worth noting that users can send disappearing photos and videos only to those users who follow them.
Courtesy by Gadgetsnow.com