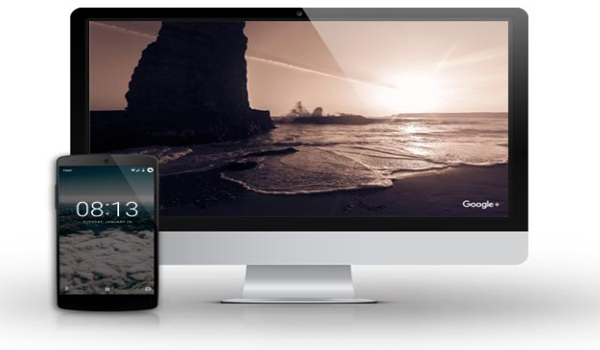 Google launches Featured Photos screensaver for Apple Mac
December 1, 2016
Google has launched a new feature for its rival Apple's Mac systems. Dubbed 'Featured Photos,' the screensaver shows different images shared by people on Google+.
"With our new Featured Photos screensaver for Mac, you can display stunning, high-resolution photography from our Google+ members whenever your computer is inactive," said Google product manager Neil Inala in a post made on Google+.
Apple Mac users would need to visit the dedicated webpage and download the installer file, in order to use it. It works on Mac OS 10.9 and later versions.
Android users too, can set these images as home screen or lock screen on their smartphones. All they need to do is to download Google's recently launched Wallpapers app from the Google Play Store.
"The photos are attributed to their photographers so it's easy to find and follow the ones you like on Google+," added Inala. It has also been explained what to do if users want Google to feature their clicked images.
"If you enjoy taking photos and would like to have yours considered, all you have to do is share them publicly on Google+ (if you don't want to be considered, you can turn this option off in your Google+ settings). If you're an avid photographer and want to increase your chance of being considered, we encourage you to join the Google+ Create program," said Inala.
The feature is not new for Google as it has been showcasing a selection of images on large screens such as TVs and monitors via Google Fiber and Chromecast devices.
The search giant seems to be focusing quite a lot on photos and images. Earlier this month, the company launched a new PhotoScan app. It helps users keep a record of old photo prints. The app is available for download from Google's Play Store and Apple's App Store.
Besides introducing PhotoScan, Google also introduced three new editing features in its Photos app.
Courtesy by Gadgetsnow.com