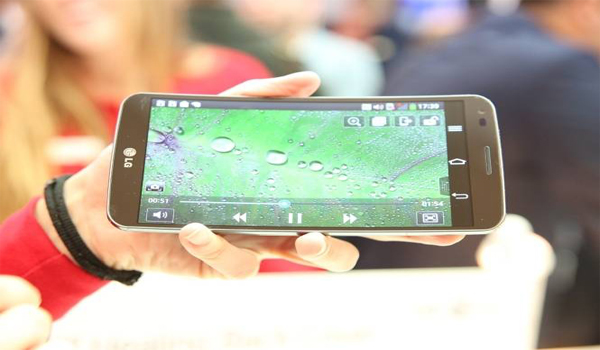 LG partners with Apple, Google and Microsoft for flexible OLED displays
December 20, 2016
LG appears to be making quite some strides in the foldable display technology. The South Korean company, according to a report from ETnews, has teamed up with tech giants like Apple, Google and Microsoft to develop 'out-foldable' display panels.
Although the report doesn't mention by what time we can be expect LG to bring the technology to the public, but does reveal that mass-production may commence from 2018.
Wider adoption of LG's foldable displays, especially by Apple in its rumoured future iPhone models, will further intensify the cut-throat competition with rival Samsung Display.
For those unaware, Samsung Display is one of the major contributors for upcoming Apple iPhone handsets, according to Bloomberg website.
Previous reports have mentioned that Apple's primary supplier for OLED displays - Samsung, may not be able to meet the demand for the upcoming iPhone 8's display panels.
Apple has roped in four main OLED suppliers for its upcoming iPhone(s). These include Samsung, Sharp, LG Display and Japan Display. The limited supply of OLED panels may extend well into 2018.
Although Apple has ordered 100 million OLED panels from Samsung over a year, the South Korean tech giant is said to be able to deliver only a fraction of that number. Also mentioned is that the ordered display panels are larger than 5-inches. It's worth mentioning that the OLED panels ordered may be the flexible ones.
Limited supplies of OLED panels by supplier companies may force the Cupertino-based tech firm to use OLED displays in just one of the upcoming iPhone models. The other variant is expected to feature LCD technology, according to KGI analyst Ming-Chi Kuo.
Recently, Sharp's president Tai Jeng-wu confirmed that Apple will indeed be using an OLED panel in its upcoming iPhone handsets.
Courtesy by Gadgetsnow.com