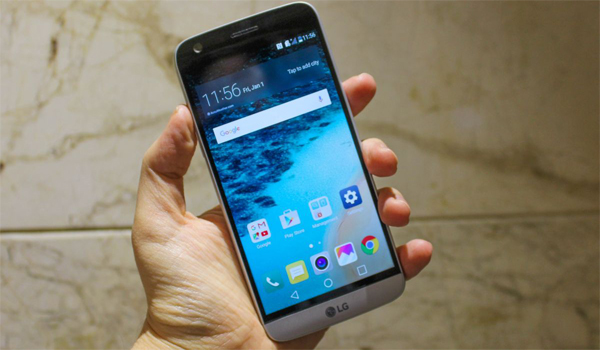 LG G6 may be first non-pixel phone to support Google Assistant
January 30, 2017
LG G6, the successor to last year's modular G5 will be announced on February 26 at MWC next month. The smartphone leaked few days back showing its all new metal and glass design along with thin bezels, and now a new leak confirms the same.
With Samsung Galaxy S8 not launching at MWC and the Korean smartphone maker reportedly holding onto Qualcomm's flagship Snapdragon 835 processor till April, there is a lot of hype surfacing around LG G6. LG has already decided to ditch the modular form factor in favour of a metal and glass design. The new image revealed by Korean blog, UnderKG, shows G6's minimal bezels at the top and side with rounded corners. The picture also shows the SIM card tray on the right side, which may offer support for expandable storage.
Further, it seems that the G6 may be the first non-pixel smartphone to support Google Assistant. A report from CNET notes that LG G6 will come equipped with Google Assistant. It adds that the company was initally planning to use Amazon's Alexa. "LG isn't just working with Google. It has a strong partnership with Amazon and actually intended to put its Alexa digital assistant into the G6. But it shelved the plan because it didn't feel ready just yet," notes CNET.
LG G6 is tipped to feature a new 5.7-inch QHD+ LCD display with a resolution of 2880 x 1440 pixels and an aspect ratio of 18:9 for a more immersive VR experience. The smartphone is expected to be powered by a Snapdragon 821 chipset and sport a dual-rear camera setup, simialr to teh ones used on the LG G5 and V20.
Courtesy by digit.in