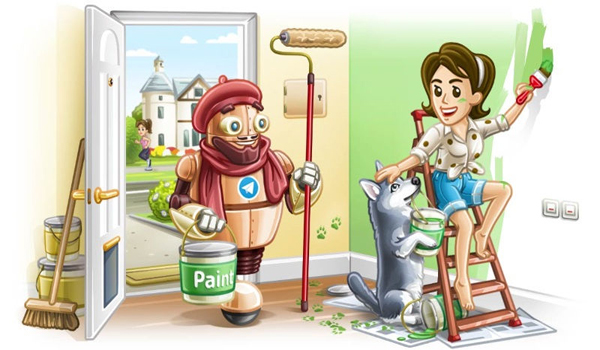 Telegram v3.17 Update Introduces Custom Themes on Android
February 23, 2017
Popular text messaging application Telegram has now added support for custom themes to its Android version with company's latest version v3.17 update. Users are provided with three basic theme options but they can choose to customise the appearance of the app as per their desire with the new Theme Editor that has been added to the app.
The version v3.17 update brings along a dark theme to the app that might be preferred by those who "who don't want to use Telegram as a flashlight in dark places," the company said in its official blog post. In order to switch to a theme or create a new one, users need to head to Settings > Themes within the app.
Users can also choose to share the themes that they have created, with other users. "Just like stickers and bots, Telegram themes are part of an open platform, so anybody can create a theme and dazzle the world with new colours and backgrounds," the company said.
Users can check out the custom themes created by other Telegram users for Android and Desktop apps at its @Themes channel.
Even though the support for themes has come to the Android app, the company says that the iOS users can also expect the support to be rolled out to them in a "couple of weeks." Telegram has instead teased another feature for iOS users, which it has referred to as "truly epic" in its post.
Courtesy by Gadgets 360.com