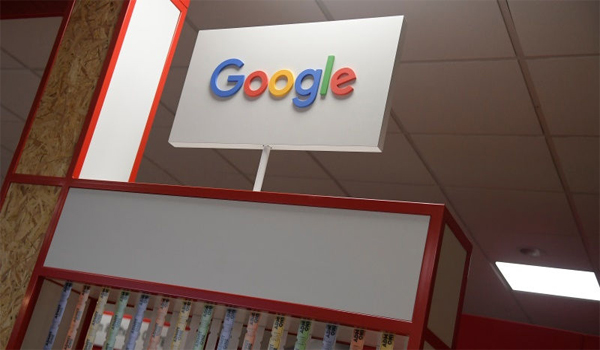 Google Unveils New Moves to Boost Struggling News Organisations
October 3, 2017
Google announced new steps to help struggling news organisations Monday - including an end to a longstanding "first click free" policy to generate fresh revenues for publishers hurt by the shift from print to digital.
The moves come amid mounting criticism that online platforms are siphoning off the majority of revenues as more readers turn to digital platforms for news.
"I truly believe that Google and news publishers actually share a common cause," said Google vice president Philipp Schindler.
"Our users truly value high quality journalism."
Google announced a series of measures, the most significant of which would be to replace the decade-old policy of requiring news organisations to provide one article discovered in a news search without subscribing - a standard known as "first click free."
This will be replaced by a "flexible sampling" model that will allow publishers to require a subscription at any time they choose.
"We realize that one size does not fit all," said Richard Gingras, Google's vice president for news.
This will allow news organisations to decide whether to show articles at no cost or to implement a "paywall" for some or all content.
Gingras said the new policy, effective Monday, will be in place worldwide. He said it was not clear how many publishers would start implementing an immediate paywall as a result.
"The reaction to our efforts has been positive," he told a conference call announcing the new policy.
"This is not a silver bullet to the subscription market. It is a very competitive market for information. And people buy subscriptions when they have a perception of value."
Google said it is recommending a "metering" system allowing 10 free articles per month as the best way to encourage subscriptions.
News Corp chief executive Robert Thomson, whose company operates the Wall Street Journal and newspapers in Britain and Australia, welcomed Google's announcement.
"If the change is properly introduced, the impact will be profoundly positive for journalists everywhere and for the cause of informed societies," said a statement from Thomson, a fierce critic of the prior Google policy.
Thomson and others had complained that "first click free" penalized news organisations that declined to participate by demoting their articles in Google searches.
"The felicitous demise of First Click Free (Second Click Fatal) is an important first step in recognising the value of legitimate journalism and provenance on the Internet," he said.
Courtesy by Gadgets 360.com