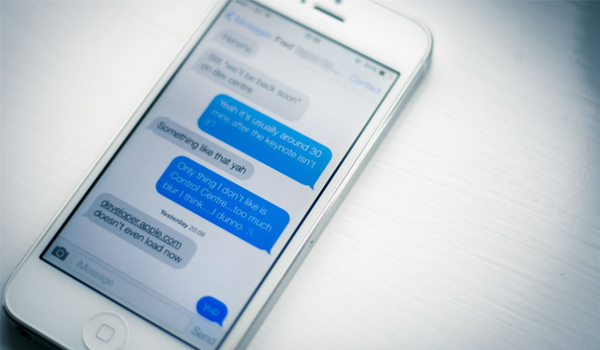 Apple saves logs of contacts who you are sending iMessages to
September 30, 2016
Your iMessage conversations aren't as private as Apple would have you believe. According to a report by The Intercept, the Messages app on iPhones pings Apple's servers every time you enter a phone number to send a message. This is done in order to determine whether your contact is on the iMessage platform, or whether a regular SMS is to be sent to them. Documents obtained by The Intercept show that Apple saves all the data from this particular activity, and will make it available to law enforcement agencies, if compelled by a court order.
To be clear, the content of the messages is still not available to anyone, but Apple does keep a log of date, time, phone number and the IP address from which your message has been sent. This is in violation of earlier claims by the company that it doesn't store data related to its customer's location. However, the document clearly mentions that the logs only ascertain an "intent" to message, and do not confirm that a real message has been sent.
The Intercept obtained documents from inside the Florida Department of Law Enforcement's Electronics Surveillance Support Team. The information about how iMessage works was based on a document titled "iMessage FAQ for Law Enforcement". 
Courtesy by digit.in