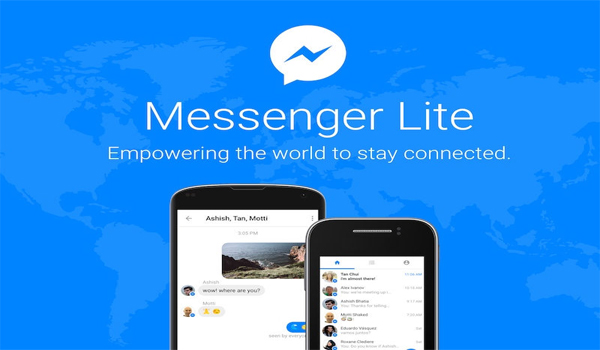 Facebook releases Messenger Lite for Android users
October 5, 2016
Messenger Lite is a stripped down version of the standalone Messenger app with only the basic features of Facebook's messaging service.
While racing towards their goal of bringing more people online, Facebook has introduced a basic version of their messaging service for Android users. Messenger Lite features the core features of messaging such as texting, sending links and photos.
Announced yesterday, it's directed towards users with old or basic smartphones and slow internet speeds. Such users will now be able to send messages to Messenger and other Messenger Lite users with ease. Back in 2015, the company had also released the basic Facebook app in a slimmed down version called Facebook Lite, and now Messenger Lite will act as its companion app. The release is part of Facebook's bigger motto of bringing the internet and social network to more people in developing countries including Free Basics, Internet.org and now the slowly developing Lite app ecosystem.
Although the experience is a super basic one on Facebook Lite considering the activities one does on a social network, Messenger Lite might just be more useful. There are many features on the Messenger app that you probably haven't or won't use ever, which makes it quite bulky. The Lite app is said to be around a 10MB download and apart from the core features, you'll also be able to receive stickers (and hopefully send them as well). Gimmicky features such as stickers and doodling don't really matter, but one feature we would love to see in the next update would be voice calling. Supported by almost all the messaging services in the market, in today's era, voice calling has become an essential medium of communication along with texting.
There's no mention of whether the service is coming to iOS, which is unlikely to happen since the idea behind Messenger Lite is catering to the market with older and cheaper Android devices. 
Messenger Lite will be making its way first to users in Kenya, Malaysia, Sri Lanka, Tunisia and Venezuela. We are sure that the app will soon be available in India too.
Courtesy by digit.in